Engagement Session in the Rain
"An engagement session in the rain sounds fun," grinned Emileigh. "I love rain! Let's do pictures in the rain!"
Emileigh's enthusiasm for an adventure solidified my delight in planning Emileigh & Isaac's engagement session in the rain. Coupled with the desire to incorporate dance into their photos? My glee knew no bounds. Add in their fun-filled friendship and contagious goofiness? Oh my.
As childhood friends (we're talking before highschool here!), Emileigh and Isaac started as dance classmates and then took British Columbia by storm as dance partners when they won award after award (I stalked 'em on YouTube in amazement. Guys. This is what talent looks like.)
Friendship blossomed into something more along life's way and now they're getting married!
With engagement photos inspired by their love of the outdoors, their love of dance, and the magic of La La Land, we couldn't go wrong. In fact, I've decided that these photos are best viewed when listening to the La La Land soundtrack. Especially knowing that Isaac proposed in Los Angeles near Griffith Observatory, play Another Day of Sun while scrolling the photos and enjoy the warm happy of their love on a rainy day.
My word, guys. Is it possible to be any cuter?! 
See? SO MUCH PERSONALITY! =D 
Dancing through downtown Abbotsford, we dreamed of rain . . . but it wasn't raining. We continued the adventure at Gardner Park and kept hoping for the perfect rainy day photo . . . but it wasn't raining. We meandered the park. . . and it still didn't rain. But somewhere between "oh well, we tried" and "hey, let's try something new," the RAIN CAME!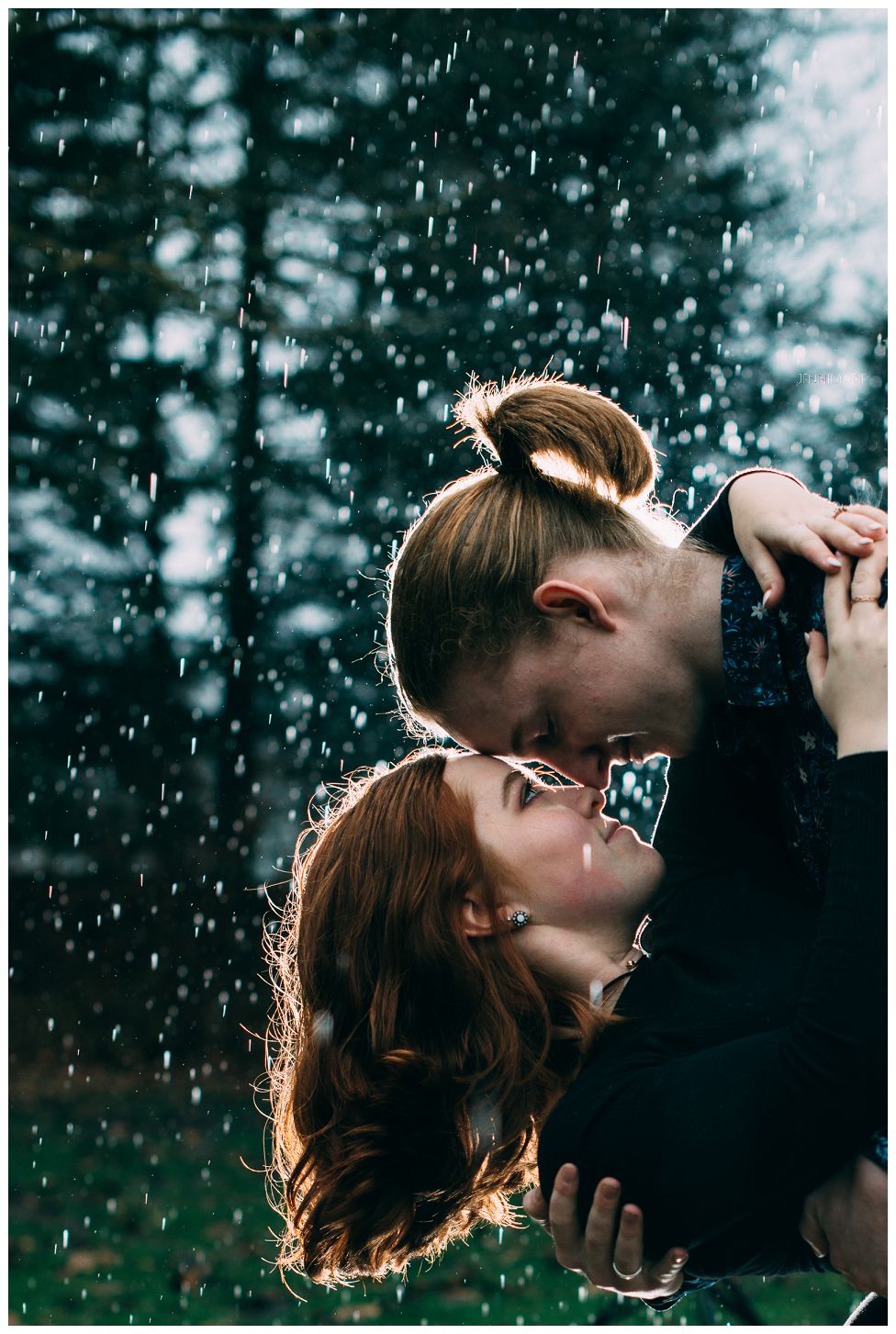 A few technical details, for the photo geeks among us: I used two Nikon strobes powered by Pocket Wizards diffused by my Joe McNally softboxes. We photographed in the dripping rain (stronger than a drizzle, not quite a downpour) for about 20 minutes and no electronics were damaged in the process.