Fraser River Lodge Wedding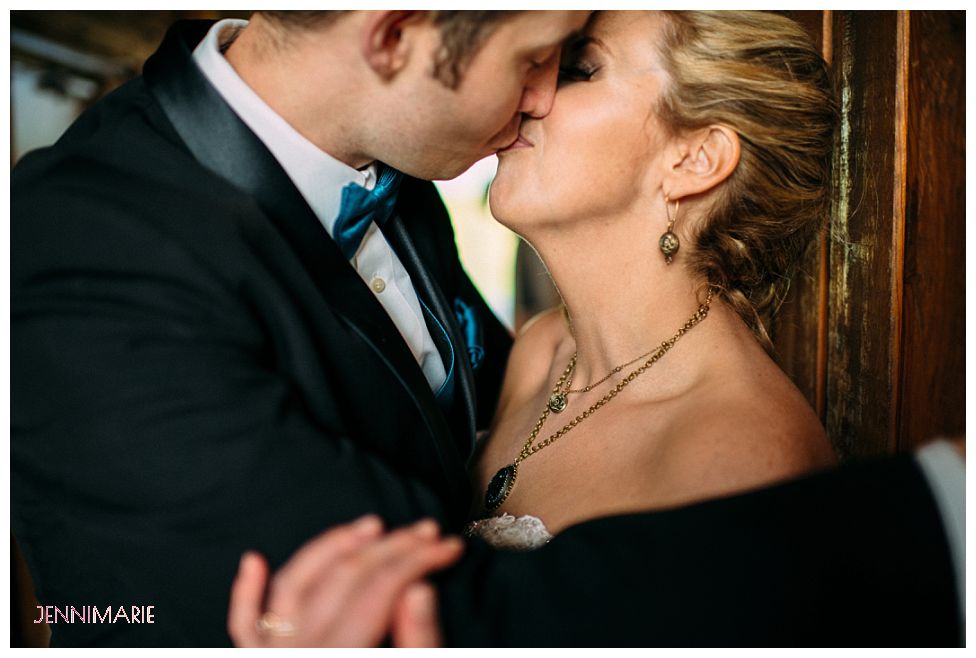 Chris spent the hour before his Fraser River Lodge wedding lounging in his tuxedo, teaching his son to play pool, grinning with excitement as he wiled away the minutes until meeting his bride. With every detail already finalized and all the preparations finally done, he stood at (what appeared to be!) complete ease in his finery and waited until his turn to walk out into the beauty of Agassiz's gem wedding venue.
A few doors down, Ashley's bridal suite buzzed with relaxed excitement surrounded by Mom and BFF and Son. Hair perfectly done. Dressed for a party. Makeup complete with eyelashes worthy of making a Disney princess jealous. Basically, the term "bridal beauty" fits perfectly.
Surrounded by only their closest and dearest of friends, Chris and Ashley celebrated their Fraser River Lodge wedding on the sunniest rainy day I ever did see — drizzle until the ceremony, clear until after all the portraits were taken, and even then only sprinkled the tiniest bit.
Ashley's gown from Champagne and Lace was perfect with in all its lace-covered goodness.
Talia of Beauty, Modified Esthetics did a stunning job on Ashley's makeup — especially those eyelashes!  Special ordered at Ashley's request, they're dramatic and beautiful and fantastic! I've never seen such dramatic eyelashes and I love them so much! 
Ashley's friend Lindsay created a bridal bouquet to die for.  Floral designers are my heroes and I love what Lindsay did with the purple and peacock theme!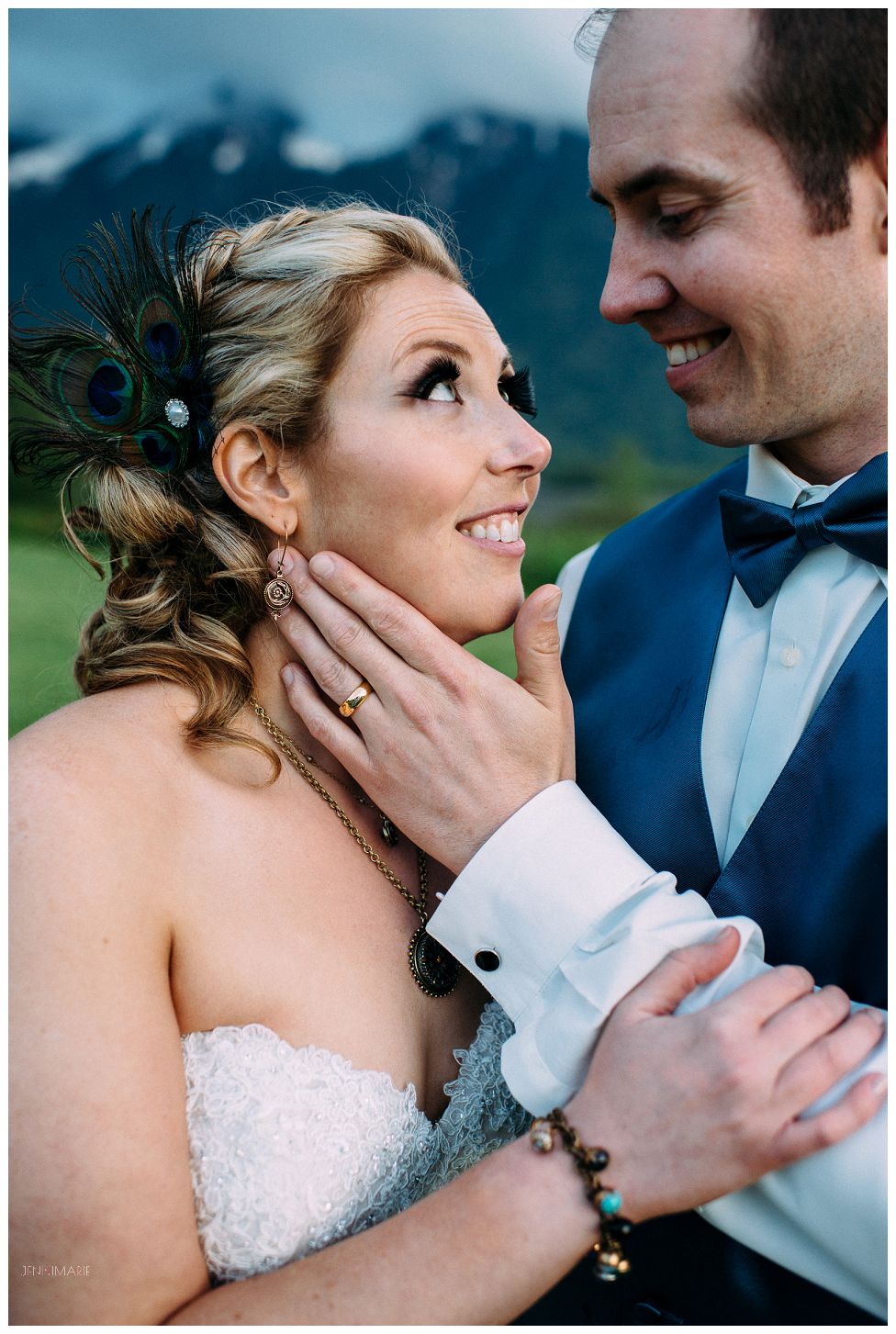 Isn't Ashley's hair so beautiful? Tania did such a great job!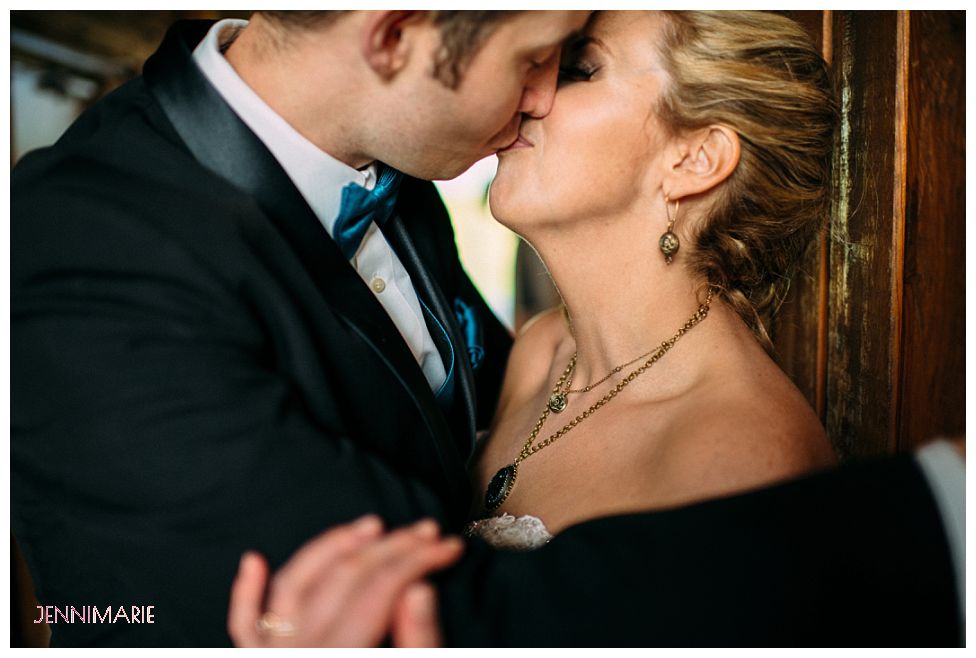 I love the way Ashley looks at Chris, and the way Chris looks at Ashley.

Chris did a stunning job picking out Ashley's engagement ring – he ordered it on Etsy from Israel and I love the detail, the rose-gold, the floral setting!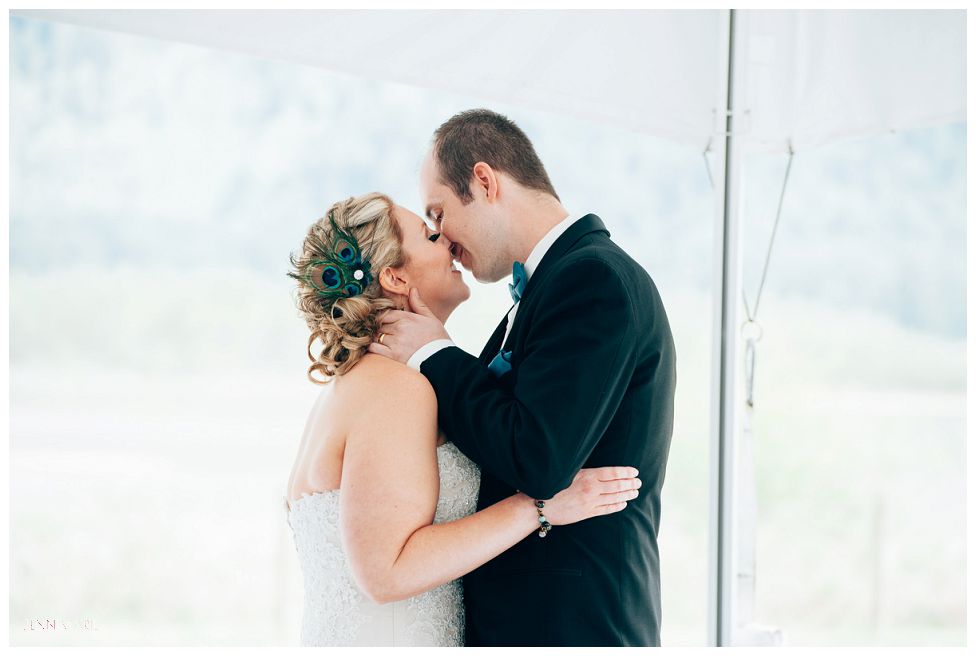 A Fraser River Lodge wedding is not only a divinely beautiful day and a seamlessly coordinated day, but the food is superb!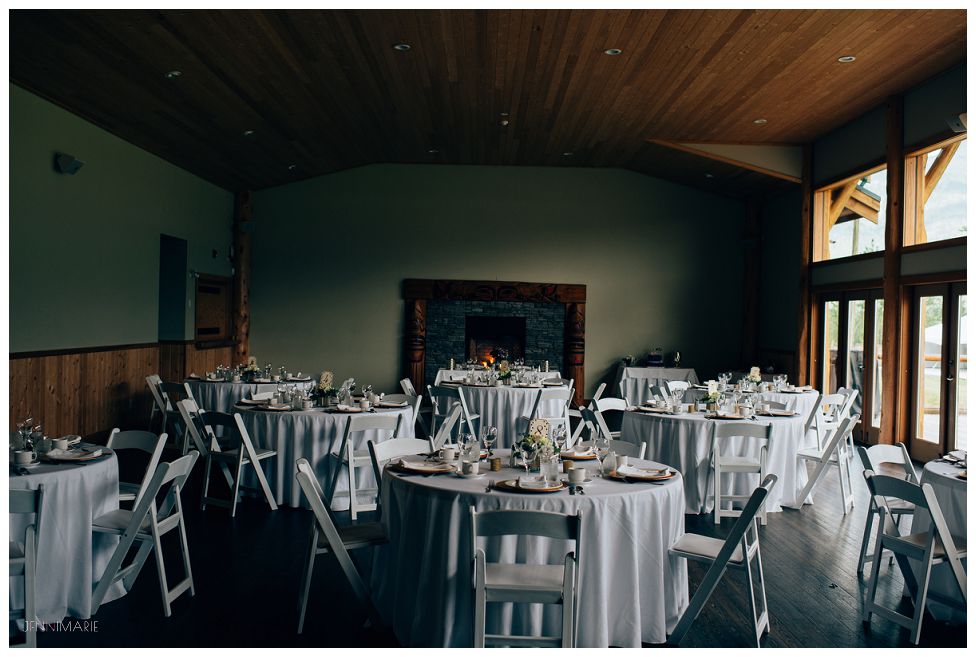 One of the most tender, raw, memorable moments of the whole day was when Ashley danced with her brother in memory of her Dad on his birthday.  Guys, there was not a dry eye in the place — including mine. I could barely see to photograph the sweetness. Not exaggerating.  Such a beautiful tribute, Ashley!
James from Absolute DJs kept the party hopping — between the seamless MC'ing, the stellar song choice, and the rocking photobooth, James and his team did a fantastic job!
Venue: Fraser River Lodge 
Flowers: Lindsay
Makeup: Beauty, Modified – Esthetics by Talia
Hair: Shear Delight Hair by Tania
DJ/Photobooth: Absolute Entertainment
Dress: Champagne and Lace
Photography: Jenni Marie Photography