Whytecliffe Park Engagement
Dillon scheduled their Whytecliffe Park engagement photos before he'd even proposed to Ann-Christin!  Sworn to secrecy, I was so excited to be part of the surprise and counted down the days in thrilled anticipation   Their long-distance relationship necessitates careful coordination (she's in school in New York City, he's in school in Vancouver) and Dillon proposed just three days before their long-scheduled engagement photos, a Whonnock Lake surprise that left Ann-Christin speechlessly thrilled.
And the weather! Guys!  We had it all!  Sunshine, rain, a RAINBOW, and then the most glorious sunset.
Ann-Christin is from Norway, Dillon is from Abbotsford, they met in California, she lives in New York, he's back in the Lower Mainland.  Basically,  technology and plane tickets keep their relationship alive.   (I relate. So much.)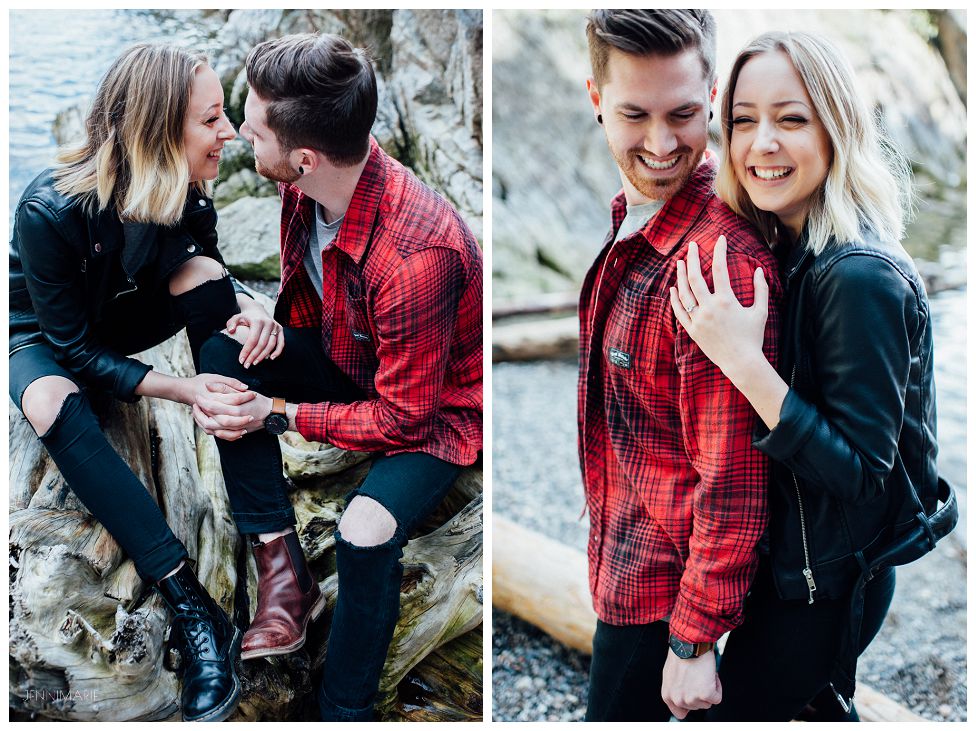 Dillon and Ann-Christin are giddy-in-love. Can you tell? Isn't their excitement just radiating from these photos? Her ring still so new, she couldn't stop staring at it. His love so full, he couldn't stop staring her. Their excitement so real. So expressive. So smiley, so cuddly, so happy.

I am so honored to have been chosen to take these Whytecliff Park engagement photos! Thank you for being so fantastic, you two! What a delightful evening for a delightful couple.