Best of 2017 Family Photos
I love family photos, but I haven't showcased any of this year's photos here on the blog…so here's your chance to take a peek into the family photos of 2017 (and a few tips along the way!).
"WOW!  You did it!  You captured us and the story of us on that evening in a beautiful, brilliant and fun way.  Tears were streaming down my face as I got to the end.  The pictures and the mood are exactly what I had hoped they would be.  You are very, very talented" (Magda)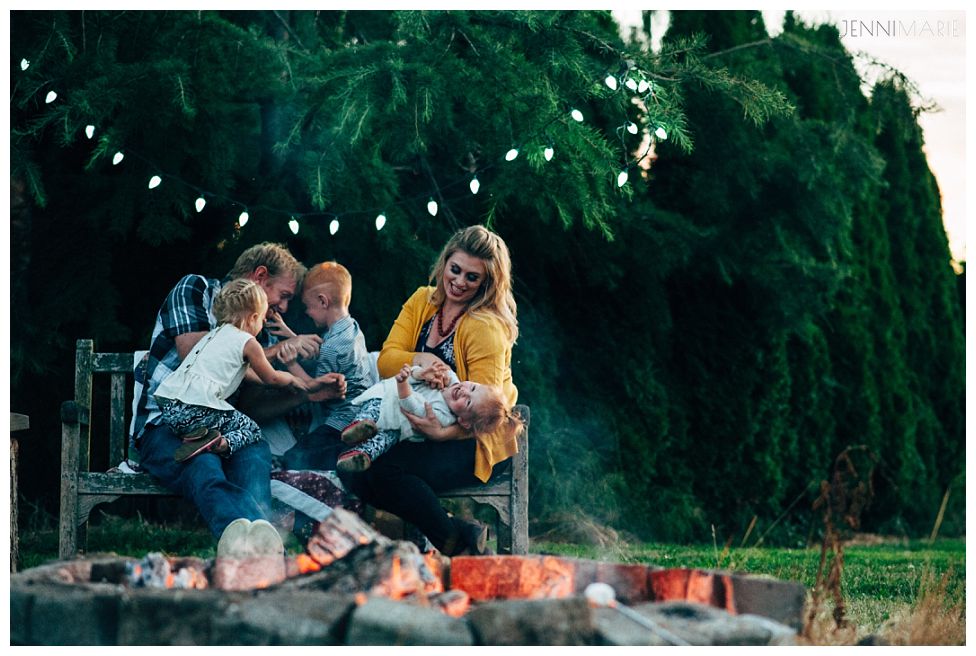 Jennifer, you're incredible. Some of your photos take my breath away, or give me a funny feeling in the pit of my stomach. I'm seriously tearing up a little as I think about it. You are an artist. Thank you for sharing the beauty.   (Sherri)
Family Photos Aren't What They Used To Be
My family photo as a child experience was probably much like yours: I had to stand ridiculously still, the photographer was barking orders, my smile (fleeting, as it was) grew forced, and the photos showcased us all looking our best but feeling our worst (stressed smiles, grumpy kids, annoyed photographer.)
As much as I hated the process of those photos in my early days, I cherish having those glimpses into who we were 25ish years ago.
Going into family photos, then, my goal is to be the opposite of that experience. In creating play-filled adventures in a field or at a forest or along a river, we are creating memories together that result in photos that are not only good but also fun.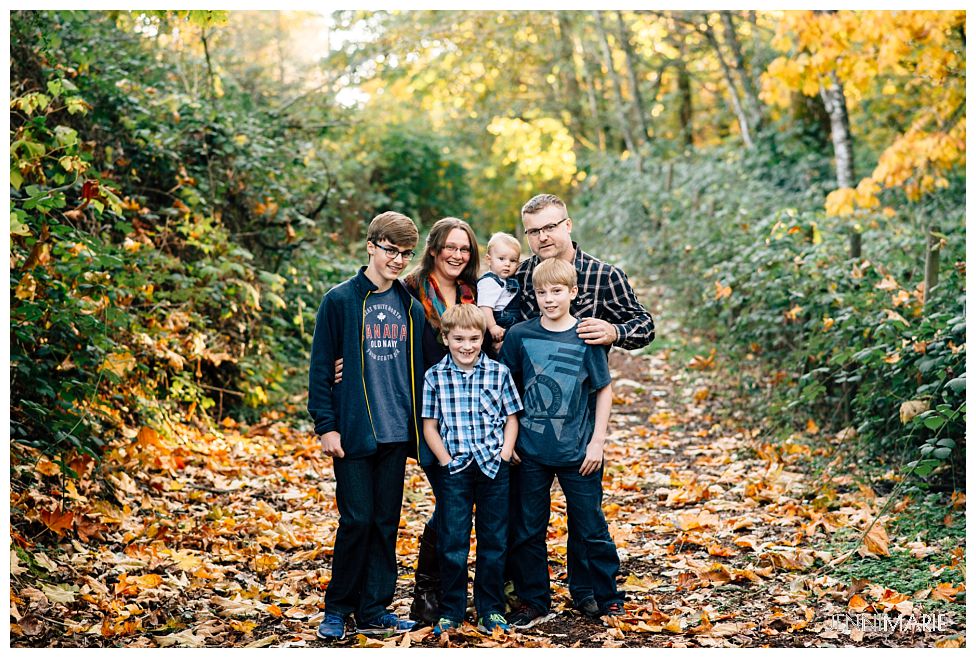 "Ohhhhh Jenni!!! GOOD JOB!!! Oh me of little faith!! I really enjoyed my time with you and my kids loved you!! 🙂 You are so very good with them!! Thank you again for a fun first afternoon and I truly hope that it won't be the last!" (Talisa)
What to Expect During a Family Photo Session
When you show up for your family photo session, you'll soon see two key things: 1) getting the kiddos comfortable is my first priority (sometimes that means talking to you, sometimes that means interacting with the child) and 2) I am a goof.
During our hour together, we are wandering the park and playing games and doing what it takes to encourage everyone (including you, Mom!)  enjoy the process so that the smiles become genuine and the posture becomes relaxed.  I don't want to be the scary lady with the camera; instead, I am the funny/goofy/silly photographer who strives to bring fun to a traditionally stresstime time.
– As we explore the park, I will have a few spots picked out for you but will always love to work with your requests, too. I love to hear your ideas and aim to incorporate as lighting allows.
– Try not to stress about the photos — let me do that. =) As you focus on enjoying an outing as a family at the park, your personal paparazzi will be just icing on the cake!  The less stressed Mom is the more relaxed everyone is . . . even the toddler!
– When choosing clothing for the family, I recommend coordinating and not matching. (Let personality shine!)
– As you create a colour palette for your coordinating outfits, consider your home décor and favorite colors.  Will your colors clash with the wall on which they hang? That's sad. =/
– Avoiding logos and emblems on your clothing encourages the focus to be on faces instead of the brand you're repping.
Finally and most importantly: if possible and as the situation allows it,  don't feel compelled to step in and be the parent; I  want family photos to feel fun for the kiddos, so we will enjoy the process of flighty cuteness and avoid "sit here, look here!" commands.    
I tend to be goofy and silly to engage the kiddos and encourage cooperation. This  often involves bizarre requests ("hey, can you make the craziest face EVER?") that results in the hilariously genuine laugh next.  I work within their world to create the magic moments you'll want on your wall.  Your job will be to follow my instructions while I act like a goof to get the smiles we will cherish. =)
"Oh my!! We love these pictures!!!! The girls are still talking about you and asking how you are doing, so funny that they connected with you so fast. I think that it shows in the pictures of the two girls. I LOVE the picture of Katherine laughing and the one with Makena's hair moving. Makena has named a stuffy after you!" (Laura)
What to Expect After a Photo Session
I operate on the golden rule in my photo editing process: I would want to see photos as fast as possible, so I will show you photos as fast as possible.
When I take the photos back to my computer, I go through them at least four times:
Once to cull (remove the images that don't showcase you guys at your best),

Once to process (adding the JenniMarie flare through colour corrections and post-production technique)

Once to check the details (is everyone open-eyed? Are there any minor details to be photoshopped?)

Once to double-check for quality (do all these images

truly

meet my standards?)
You will receive a preview link to your images within one week and the full collection will be ready for download within three weeks.
Your collection is on a private gallery on my website and will include approximately 50 images for the session. Sounds like a lot, right? But that includes not only the variety of poses and locations from our exploring adventure, but also includes several of the "in-between" moments that I love so much, AND a few outtakes just for fun.
A Few More Tips: What to Wear
Embrace what feels beautiful, yes, but choose outfits that make you and your family also feel comfortable and relaxed.
If you and your family are trying to match, don't try too hard! Pick colors that accent each other without being too matchy-matchy. Each of you is uniquely wonderful, so let your outfit be uniquely wonderful too!
Coordinating colors is a way to acknowledge personal style and allows room for creativity while also giving a cohesive unity to your family aesthetic.
Dressing for the season not only helps you feel comfortable for the lens, but also adds a sense of unity with the surroundings.