Barn at Blueberry Hill Bridal Portraits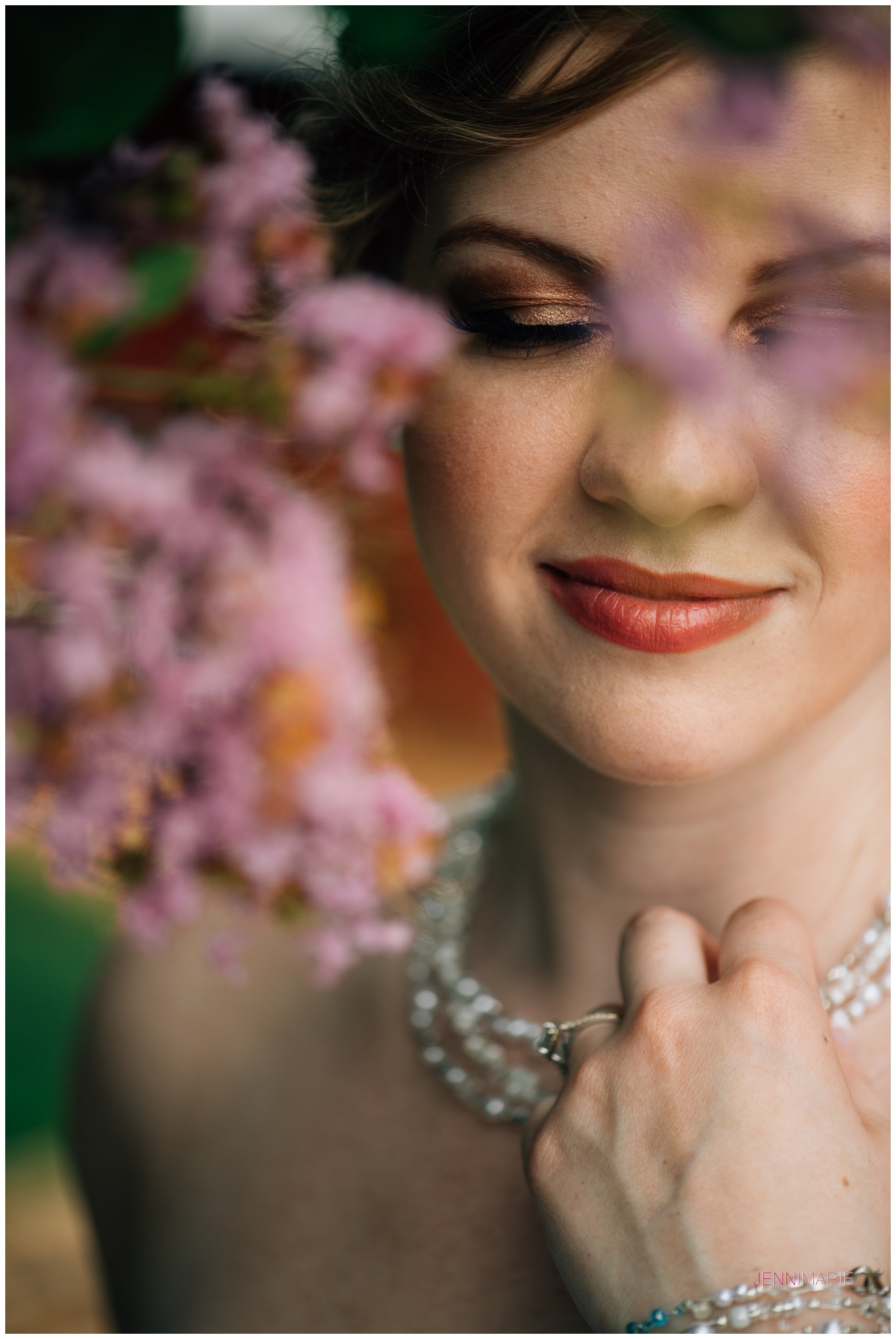 A month before her wedding at the Barn at Blueberry Hill in Elkin, Darbey spent a rainy evening at the barn . . . and took me with her! Sparkling in the aftermath of a downpour (summer in North Carolina will do that, I suppose!), the barn was both beautiful and perfectly suited for a wedding. The most astonishing beauty, though, was Darbey's.
I first met Darbey when I photographed her sister's dinner theater production and if I were to count the number of times I photographed she and her family over the past years, I would have to use both hands full of fingers. (I tried.)  Over the years, the line between "client" and "friend" has blurred until it is completely nonexistent — the only weddings I have been as emotionally invested as I have been with Darbey's? My own siblings.
One of the best parts of this family is how actively they show love to one another. (While we photographed Darbey at the Barn at Blueberry Hill, her Mom and her future-Mother-in-Law discussed table layouts and centerpiece plans.)
Each time I spend time with her, I'm astonished anew at her gorgeous hair and beautiful eyes and charming smile. The day of her bridal portraits was no exception and I can only start to describe how gorgeous she was yesterday on her wedding day.
HER WEDDING DAY!
(Ready to see those photos? SOON!)