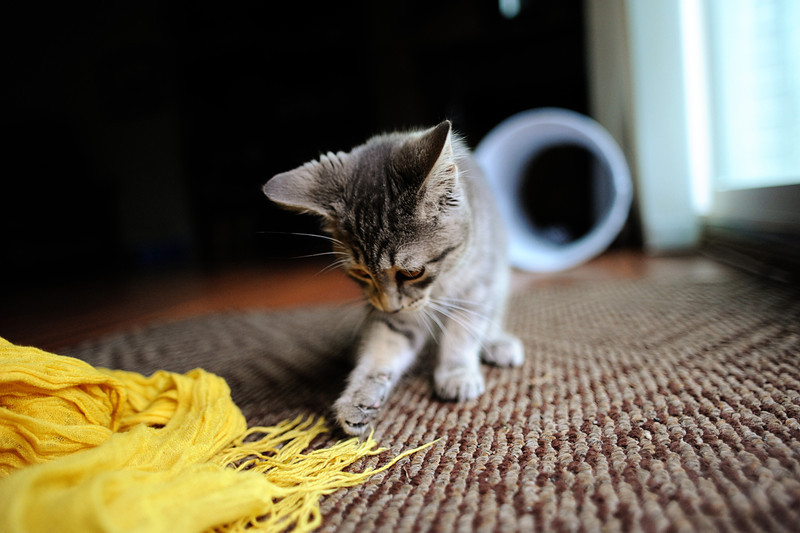 Dear World,
My name is Ducky.  At least, thats what they tell me.  Jennifer & John tried to change my name after adopting me, but the other chosen options just wouldnt suit. So here I am.  Still Ducky.  (Jennifer says she needs to get a duck and name it Kitty, just to make it balance out.  Not a bad idea. I would have fun playing with a duck!)
In the short time that I have been around Jennifer  & John, Ive learned all sorts of great things: how to jump in the air and make them laugh, how to do a "high five", how to "conquer" the yarnball (and John, when necessary), and how to drink out of the toilet bowl.
I always run to greet my people when they finally return from whatever humans do out there — I tried to see for myself that  outside world (a couple times, even!) but they didn't like that so much. Im not sure why.  I mean, if they like it so much, wont I?
Jennifer says she promises not to take too many photos of me, but I  say all this cuteness shouldn't be wasted! What do you think?
Love and meows,
Ducky