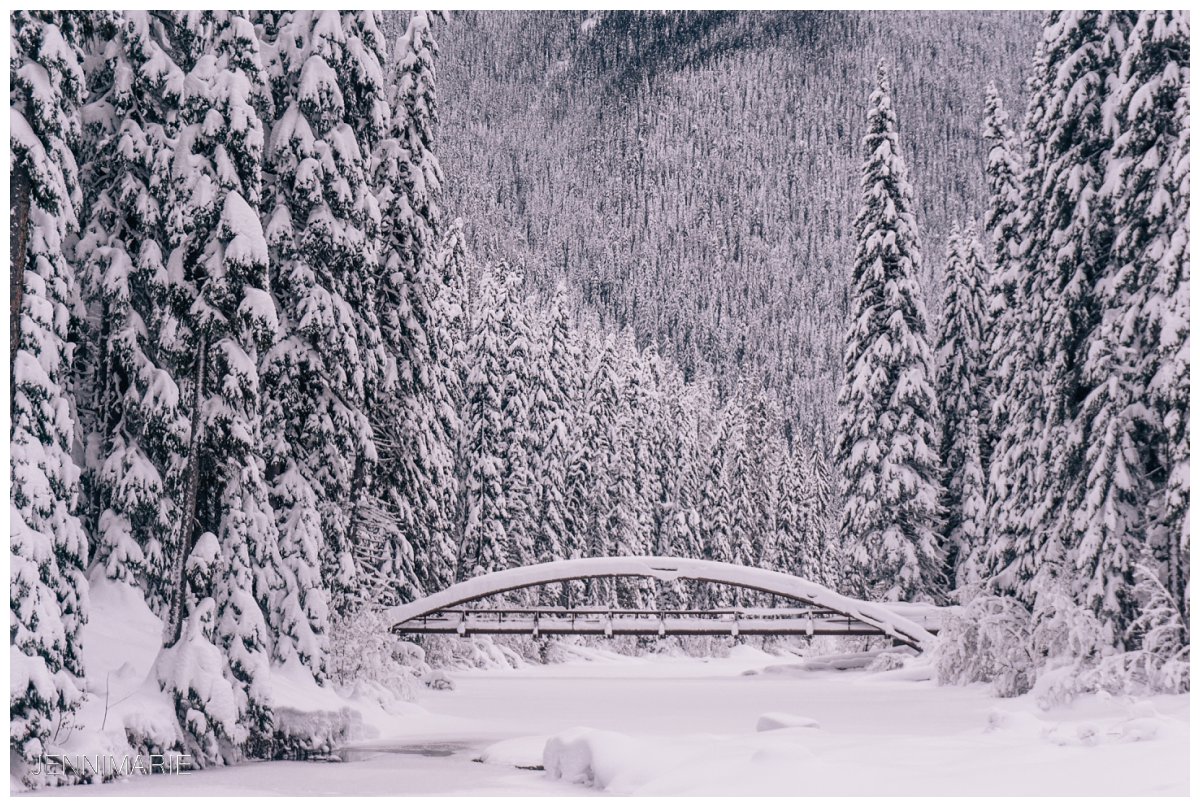 Hey, newly-engaged and newly-wed you: have you talked about how you will decide what holiday traditions to start in your new marriage?
My husband and I took very seriously the advice to "communicate about everything" but in the six years since we started down the "engaged" path and into the "married" category, we have only finally started settling into Christmas traditions for the future.
My favorite tradition (two years in a row makes a tradition, right?!) is our annual Christmas Eve Snowshoe adventure. We leave early in the morning on Christmas Eve, drive to Manning Park with a thermos of hot water and our snowshoes, tromp through the magical marshmallow world, and get home in time for a shower and nap before heading out for our Christmas Eve church service and extended family gift exchange.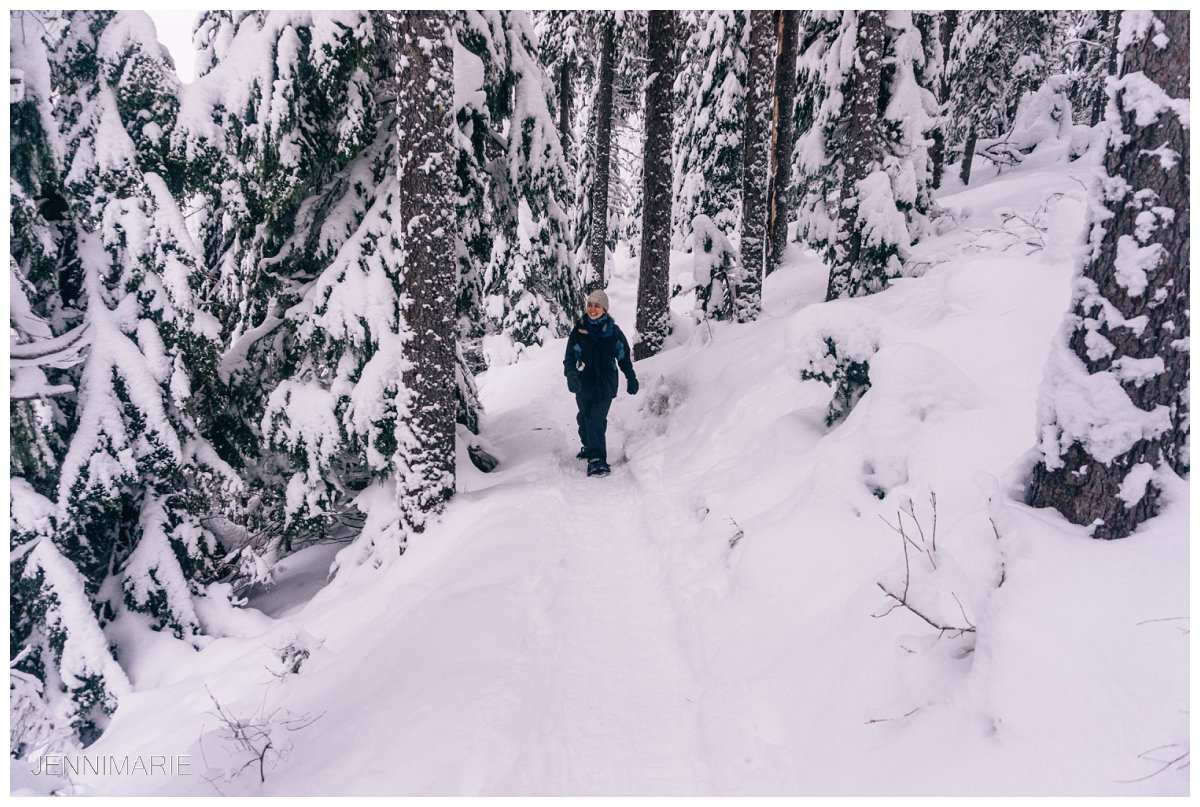 I didn't grow up around snow, so having a winter wonderland within easy driving distance is basically heaven to me. See the twinkle in my eye?! That's all the joy of SNOW.

We trekked around Lightning Lake this year and I'm not sure anything is more magical than walking on eighteen inches of snow on top of a frozen lake surrounded by such a picturesque cene.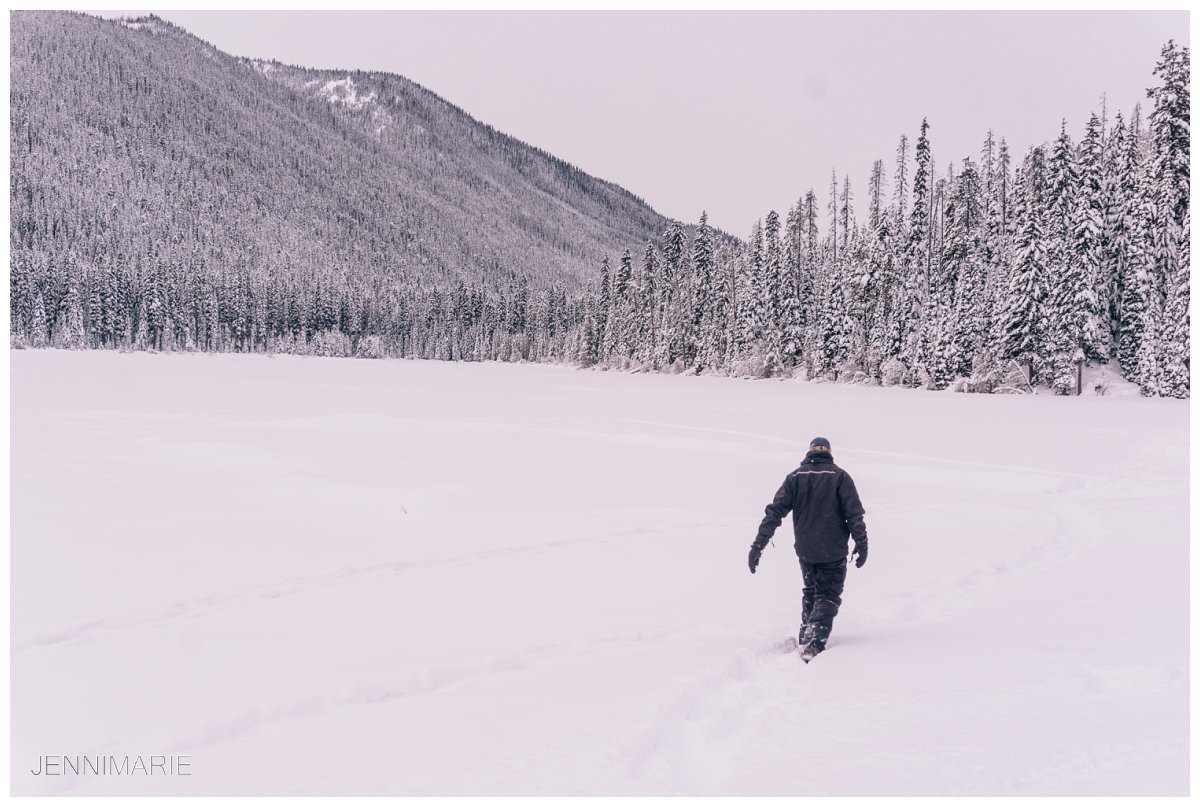 I giggled so much at some of the summer-only signs. 
Check out John's beard. So. Much. Condensation.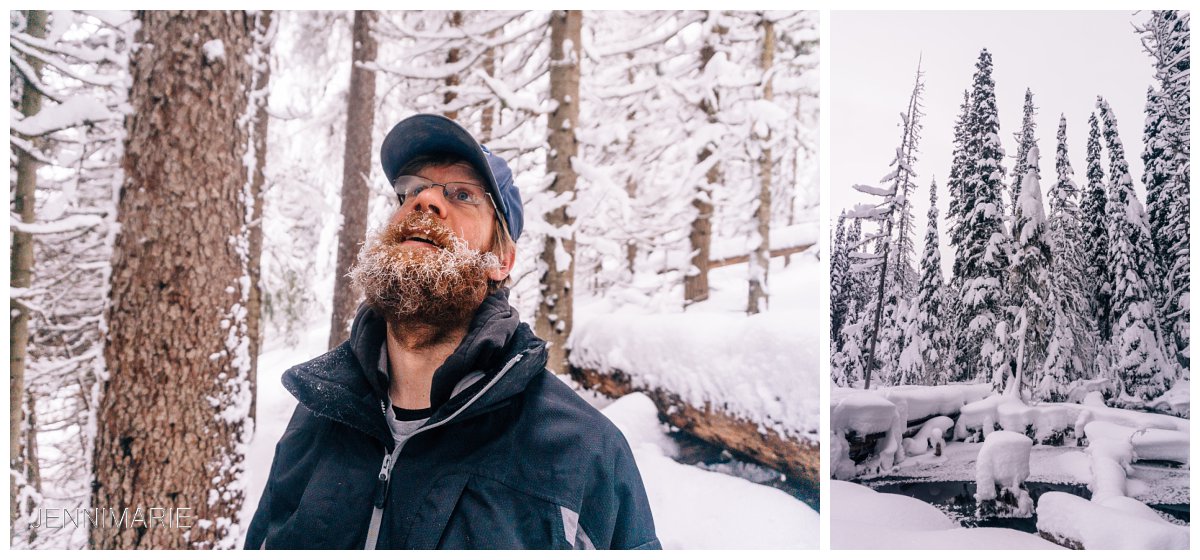 Magical, right?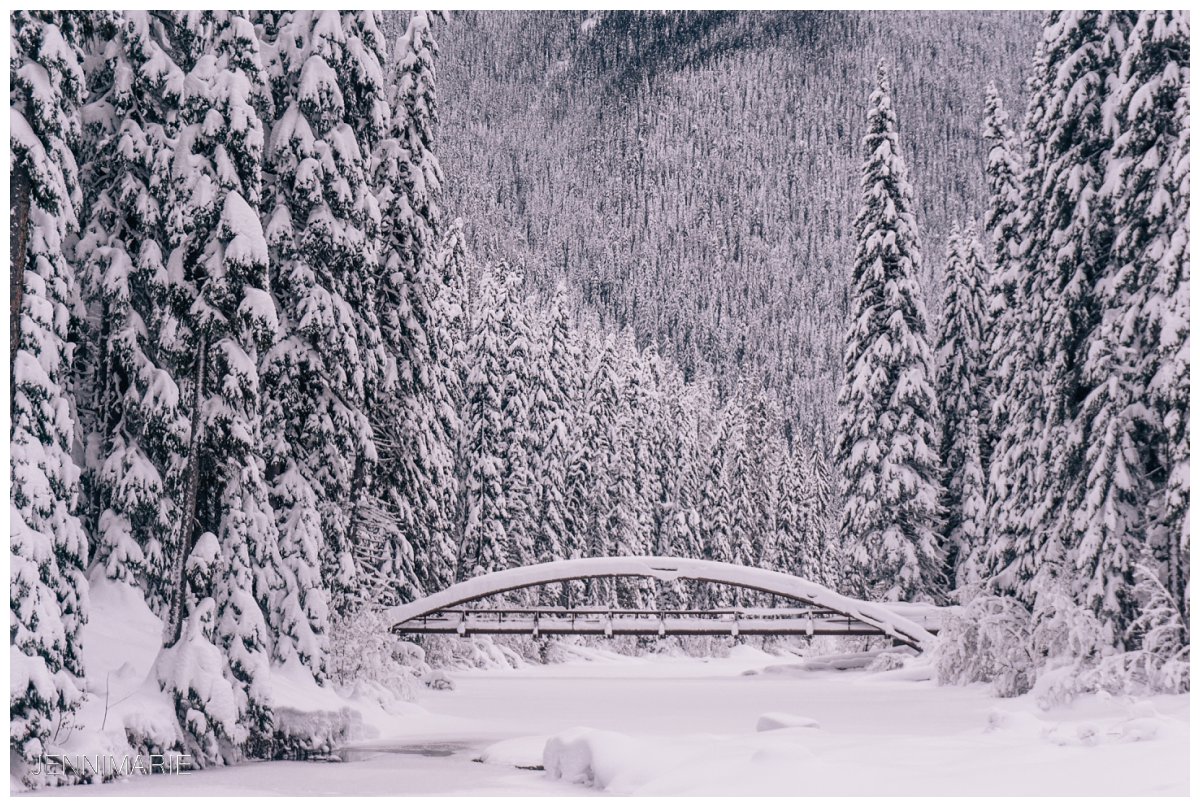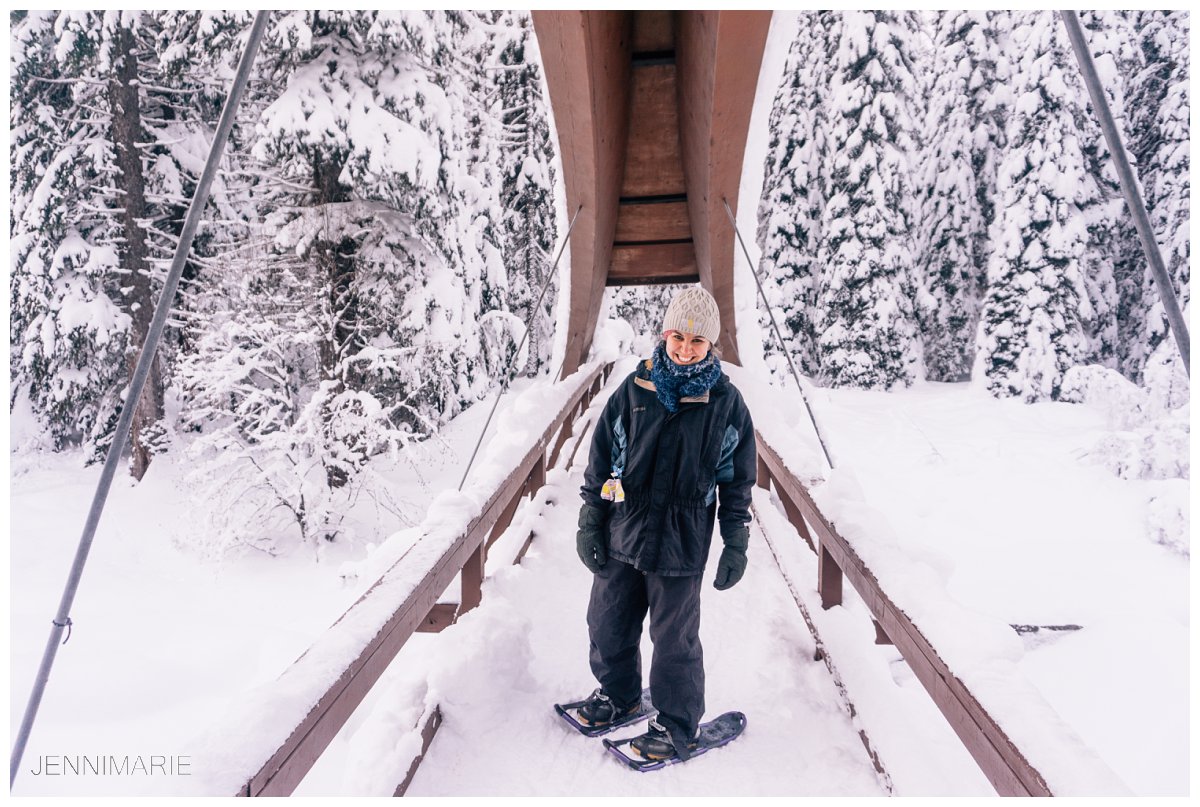 I love this little tradition we've created: a Christmas Eve snow-filled day of togetherness, adventure, and activity. One of the other traditions we've instituted comes on Christmas Morning when I make the crepe-like norwegian pancakes that my Grandpa used to make at every family gathering and special occasion. He's no longer with us, but I'm starting to carry on the tradition for him.  Now if only I could figure out how to make them as perfectly lacy as he always did!
What traditions have  you built for your family?