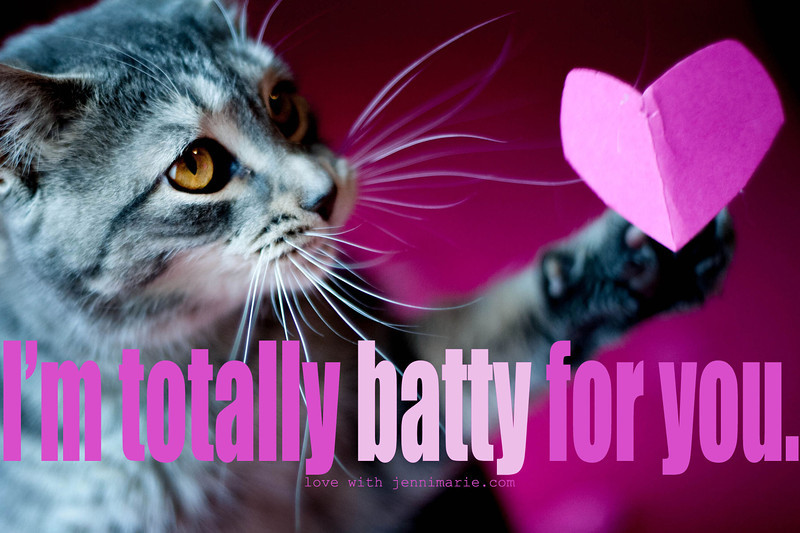 It's Valentine's Day and the kitten, the Ducky, the littlest assistant is here to share the love:  her own special series of kitten valentine e-cards.
She might be a kitten, but she's not a'kidding.
Her special meow sounds more like a mix between a half-mew and a bird's chirp, but you're the bomb-diggity, just the same.
The bestest of friend means purrs and perfection, but not always in conjunction.
She may not practice what she's preaching (fear seems to be her modus operandi), but the sentiment is there.