Granville Island engagement photos are among my favourite.  Especially with the gem-among-gems Kristina and Jordan, exploring the colorful and scenic corner of Vancouver was a blast.  Even better? To start at Point Grey Park for a view of the city and to commemorate their very first almost-date.  A Valentine's Day, a party with mutual friends, a lingering-until-everyone-left, a walk down the block, and a long conversation on the park bench.  The park bench where it all began for Kristina and Jordan.  The park bench that wasn't quite a date but led to the official first date.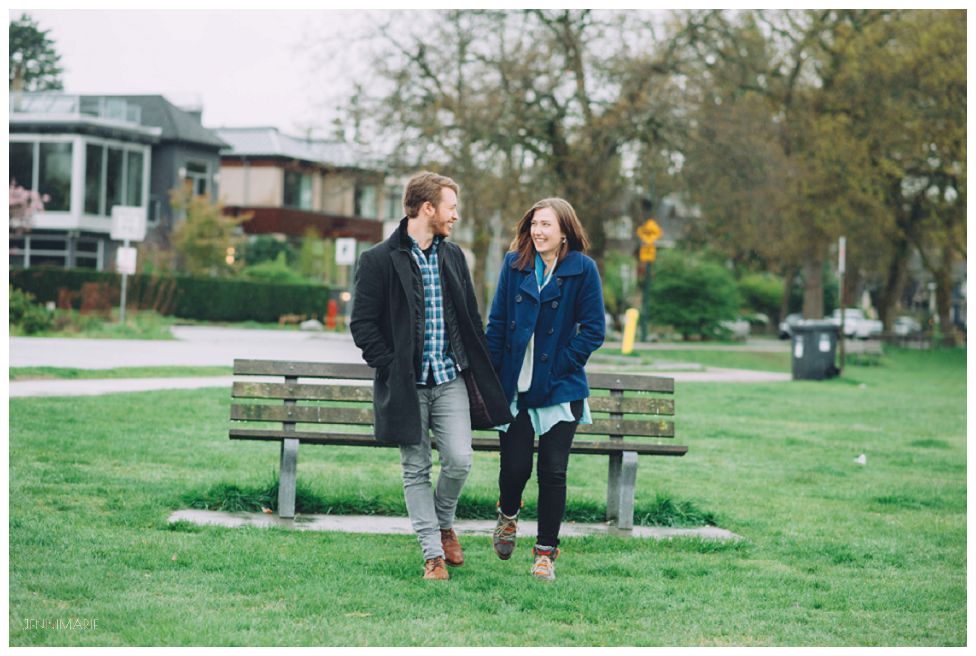 Besides being absolutely fantastic and insanely adorable, I hereby dub these two lifestyle philosophers living in pithy sayings and witty wisdoms.  "Set the bar low," for example, "So you can always have your expectations exceeded!"   Thanks for being fantastic, you two!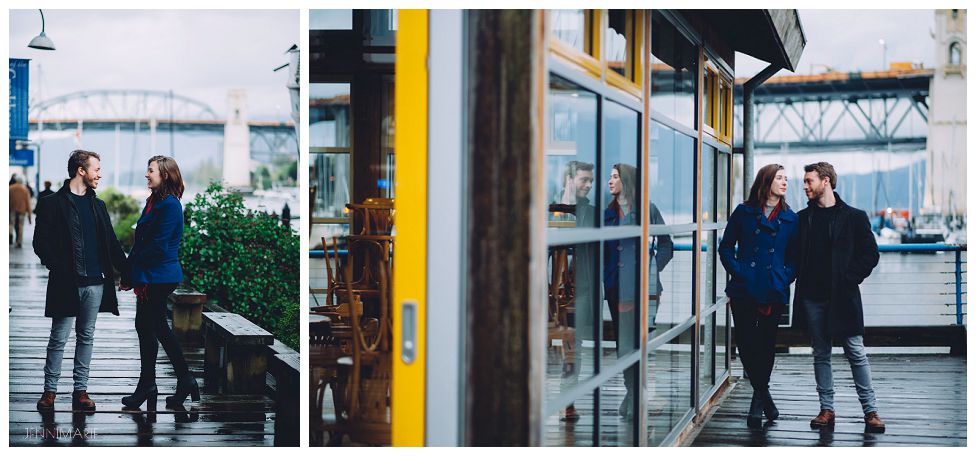 We had planned to spend the evening sunset-chasing down on Jericho Beach, but Granville Island engagement photos made for a spectacular alternative. Especially because the water stilled and the rain stopped and the False Creek reflection game was on point! 
Kristina and Jordan met through their professional circles in the film industry and are absolutely adorable – even when I make them stand in the pouring rain barely sheltered by the cherry blossoms.  I can't wait for their Heron's Bridge wedding this summer!