Tips for a Long Distance Engagement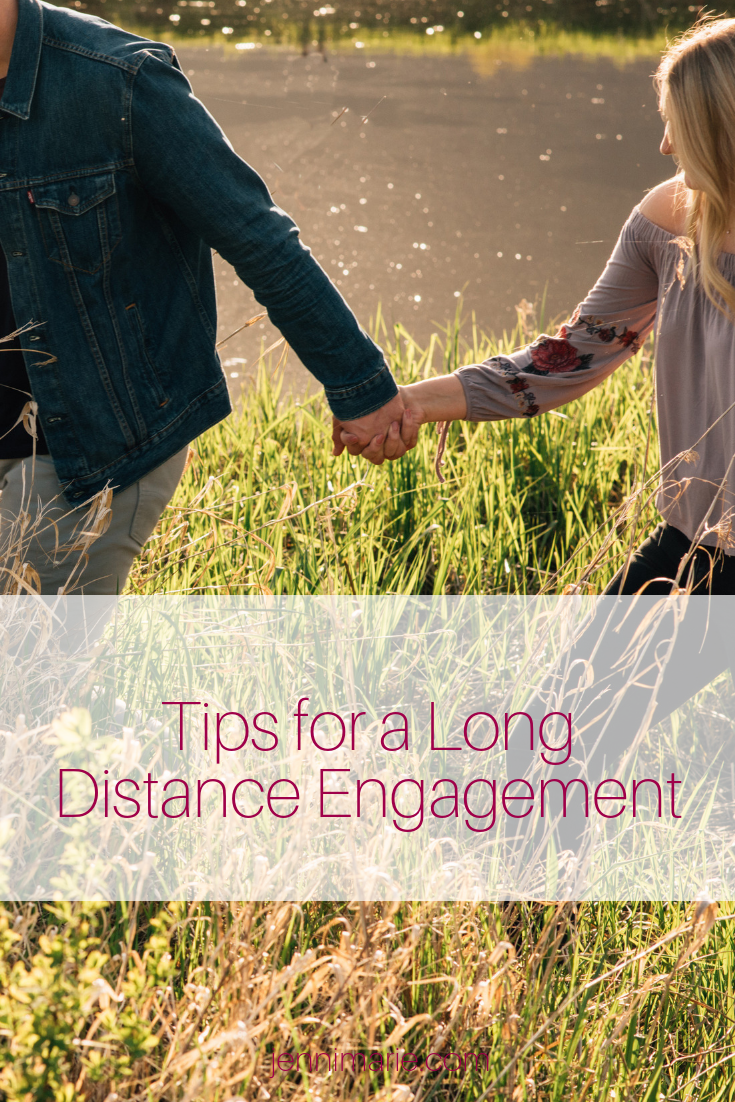 "Wait if you're not from around here, where did you meet your husband?"
"In Africa."
[mic drop]
"And then…wait…you survived an entire relationship long distance?"
"Yup. Then we got married, roadtripped across the continent to start our life in the same town."
[Gasp.]
[Silence.]
While the unconventional, long-distance, international relationship makes for a great party anecdote (it's a real crowd pleaser and prompts so many more questions, as I'm sure you're already experiencing!), living the reality of a long distance relationship is less than ideal. Looking back, I'm not sure how we managed it (I'm from North Carolina, he's from British Columbia, and we met in Uganda) but having three years of long distance friendship-to-relationship before six months of long distance relationship makes me a self-described expert in long distance relationship and long distance engagement.
I don't miss the days of long distance relationship, but we learned a lot during our time on opposite ides of the continent and now we have five tips for a long distance engagement ready for you to implement if you find yourself temporarily navigating a far away fiance.
First, a caveat. When I asked John what his advice would be for those in a long distance relationship, he responded: "If it's gonna work, it's gonna work. No tricks or tips are going to make it happen." A long-distance relationship requires a little extra commitment, determination, and creative bonding but the basic reality is a bit fatalistic: nothing will help a relationship  that isn't destined to succeed. But! If you're in it for the long haul or maybe just navigating a short season of long distance communication, we have found these tips for long distance engagement success to be helpful.
Tips for Long Distance Engagement: Schedule time to talk, but don't settle for just "how was your day"?
The staple of long distance relationship is the conversation, but if you aren't intentional with your words you can end up in a rut and the relationship will fizzle and inevitably die.  Find activities to fill your time.
ask each other intentional questions (bonus points if you work through a list like this one or this one)
read the same book and discuss it (or just read the book 101 Questions to Ask Before you get Engaged for a two-in-one bookclub conversation!)
plan movie nights (watch the same movie at the same time in different states)
play games long distance (Apps like Words with Friends or Scrabble are two options I love)
Tips for long distance engagement: Try to have the next visit planned before the end of your current visit
First, an anecdote from John: "Expect to spend all your money on travel."  We laugh at this reality, but it's absolutely true. Plane tickets from Vancouver, BC to Greensboro, NC were not cheap and we tried to visit back and forth every 4 – 8 weeks. That's a lot of vacation days, a lot of red eye flights to maximize time off, and a lot of pennies spent with the airline.  If you're any distance from each other, you'll be focusing on those cherished visits make sure you have the next visit planned to make this visit's "good bye" less painful/permanent/vague.  And even though you're on a budget and spending all your money on airplane tickets, find ways to splurge on the spontaneous at least once when you're together.   This might mean choosing the local restaurant instead of the fast food chain, or it could mean roadtripping four hours to the beach for two hours of waves before four hours back home. Time together needs to be filled with as much life experience as possible, and sometimes that costs money.
Tips for Long Distance Engagement: Celebrate technology
Long distance relationships are more common than ever thanks to all the technology we have at our fingertips and you probably have one or two that you have as core to your arsenal. But have you taken the time to talk about what works best for you? We relied heavily on Google Hangouts and Skype during our years of long distance relationship, but Marco Polo and WhatsApp would be on my list to use now if I had to do this again.
But, as you're using technology the inevitable dropped call will happen at the worst possible time. In those moments, remember to only be mad at technology and not your spouse-to-be. Assume the best (silly internet signal!) and never jump to worst case scenarios (he just hung up on me!).
My favorite surprises, though, were the ones when I would get a snail mail letter or card or gift from John.  All the technology in the world can't replace the joy of opening a mailbox and finding an unexpected letter.
Tips for Long Distance Engagement: be creative in marriage prep
Moving into marriage after a long distance relationship will be an added challenge to go along with the relief of finally being in the same town/house. If there is ever a relationship that would benefit from premarital counseling, it is a long distance engagement. While being insanely valuable, it is also insanely challenging. Who wants to sit in meetings during those precious few days together each month? Not us, that's for sure! We were able to use Skype to complete most of our premarital counseling; it's unorthodox, for sure, but wildly helpful. If your pastor/officiant is not available to do Skype counseling, a quick google search will show you many options with folks who are willing to counsel online.
The advice I give to everyone who will listen especially applies to a long distance relationship: don't let all your conversations be about wedding planning. It might be the only thing on your mind at all times, but you have to remember that the wedding is one day . . . the marriage is a lifetime.
Tips for Long Distance Engagement: Cherish your friendships before you leave them behind
My favorite part of having a long distance engagement was the focused time I spent with my girlfriends. We did everything for my wedding as one massive craft night and I still am amazed at all the fun we had (and work we accomplished!) through a series of laughter-filled evenings. These evenings were especially precious to me because I knew I'd be leaving them behind when I moved away, so those nights of hot glue guns and string balls were the community-driven fun times that I needed to carry me into my next season.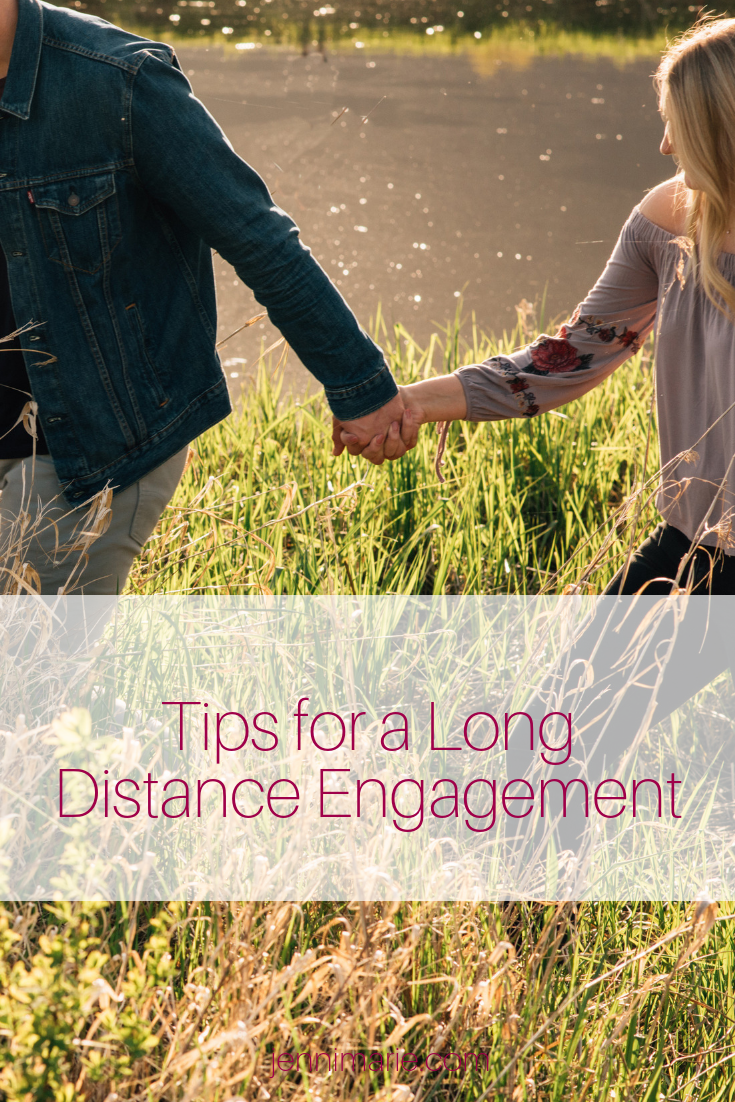 If you're walking a long distance relationship right now, I'd love to hear from you: what works? what doesn't work? How have you navigated the joys and challenges of this season?