Port Moody Engagement Photos
Kevan and Adora are troopers. Not only did they excitedly agree to a sunrise photo session in November, but they showed up for their Port Moody engagement photos at  Rocky Point Park in the dark and the cold with smiles on their beautiful faces! Like srrrsly, that's hardcore.  With grand anticipation we waited for the sun to peek its sleepy head out from behind the mountains, and with great disappointment the clouds never broke their cover and the sleepy sleepy sun stayed hidden.
While I had dreamt of another magical sunrise like Jarred and Leanna had at my last sunrise session, our foggy morning on the Burrard Inlet did not disappoint. Between the carefree silliness of Kevan and Adora, the glassy still salt water, and the magic of a world awakening, it was perfection.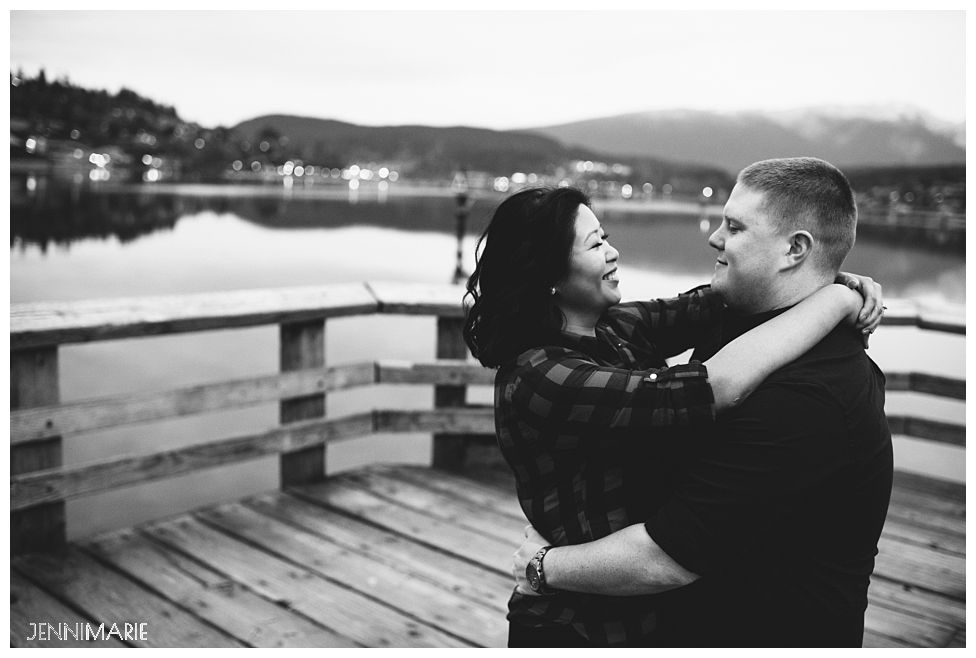 Aren't they just adorable? And willing to climb on top of this five foot high stone square, just for me. #win.
The sun never came out (see above) so I tore a hole in a yellow leaf and shot through it to create my own warm glow (see below). Improvisation for the win!
See what I mean by carefree silliness coupled with tender love?  I feel like these two photos above just perfectly exemplify who Kevan and Adora are: perfectly matched.
The snow was fresh! And coming down the mountain – it started snowing in Vancouver later in the day….no wonder we were so cold!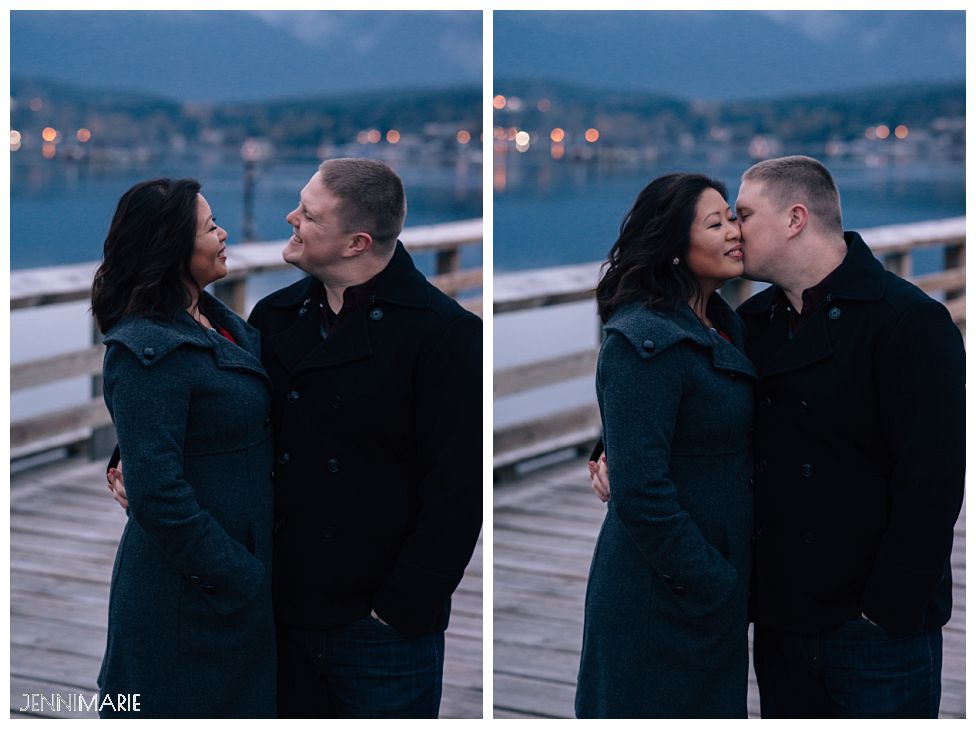 With mountains and water and twinkling city lights and the soft glow of dawn, how can you go wrong?! Port Moody engagement photos did NOT disappoint.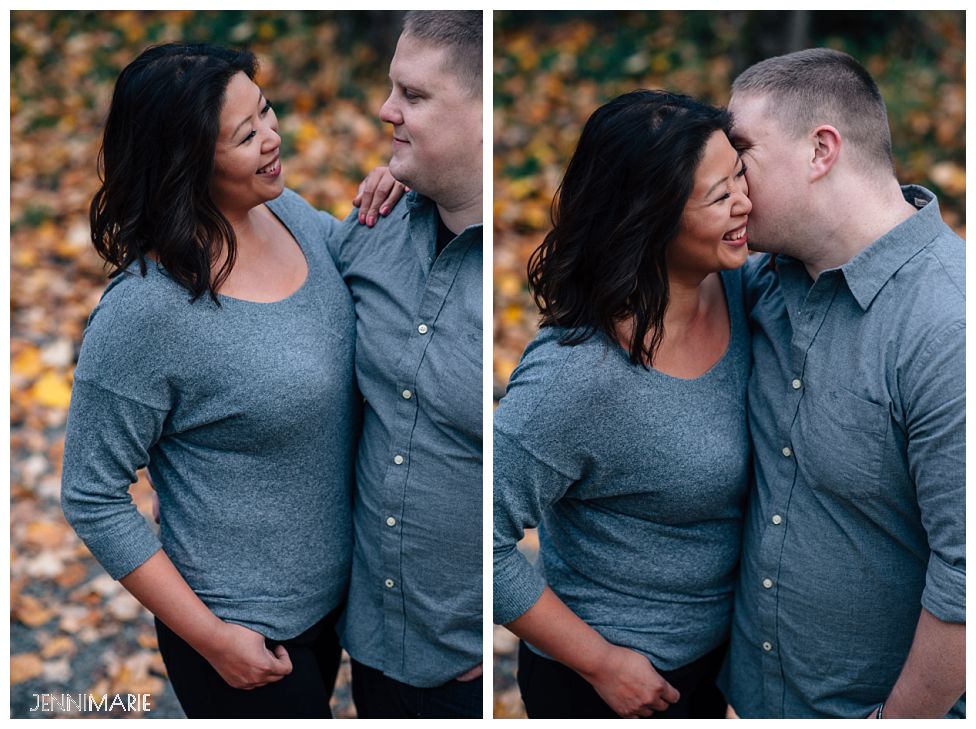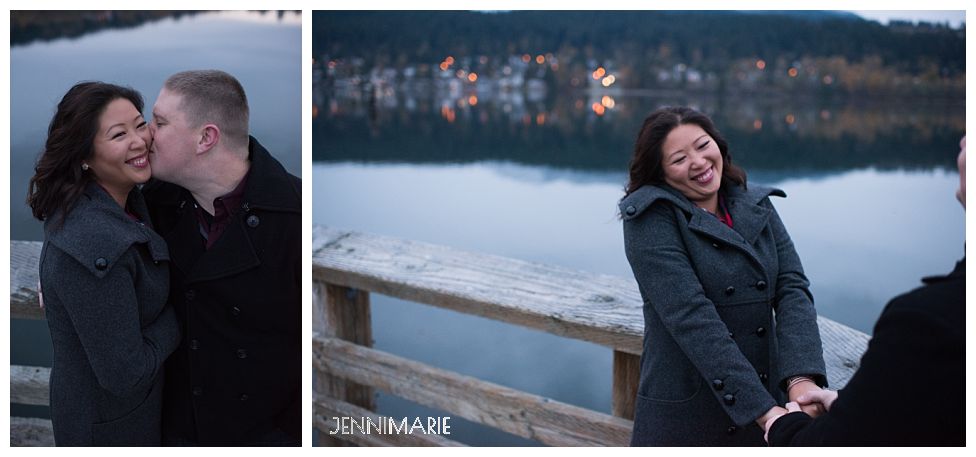 I love love loved spending time with Kevan and Adora for their Port Moody Engagement Photos and I am SO EXCITED for their wedding next year and can't wait to celebrate with them on a much, much, much warmer day. 😛