The morning of their Redwood Park engagement photos dawned with pouring rain, the afternoon of their engagement session was full of rain, our drive to Redwood Park included rain.  But when we stood in the park ready to begin the shoot?  The rain stopped. The sun broke through.  The sky smiled on their love.  (I love rainy days. Truly I do.  But the poetry of sunshine is magic!)
Hand-in-hand, they meandered through forest and field and fairy farm for their Redwood Park engagement photos.  Reveling in each little moment of beauty, they marveled at the cherry blossoms and studied the fairy houses and basked in the beauty of spending the afternoon together.
Andrew introduced Britteny to Redwood Park early in their relationship, so they were excited to go back to revisit some of their earliest memories of togetherness. I love it when couples incorporate sentiment into their engagement photos!  (Especially when it means I get to visit a park I've never explored before!)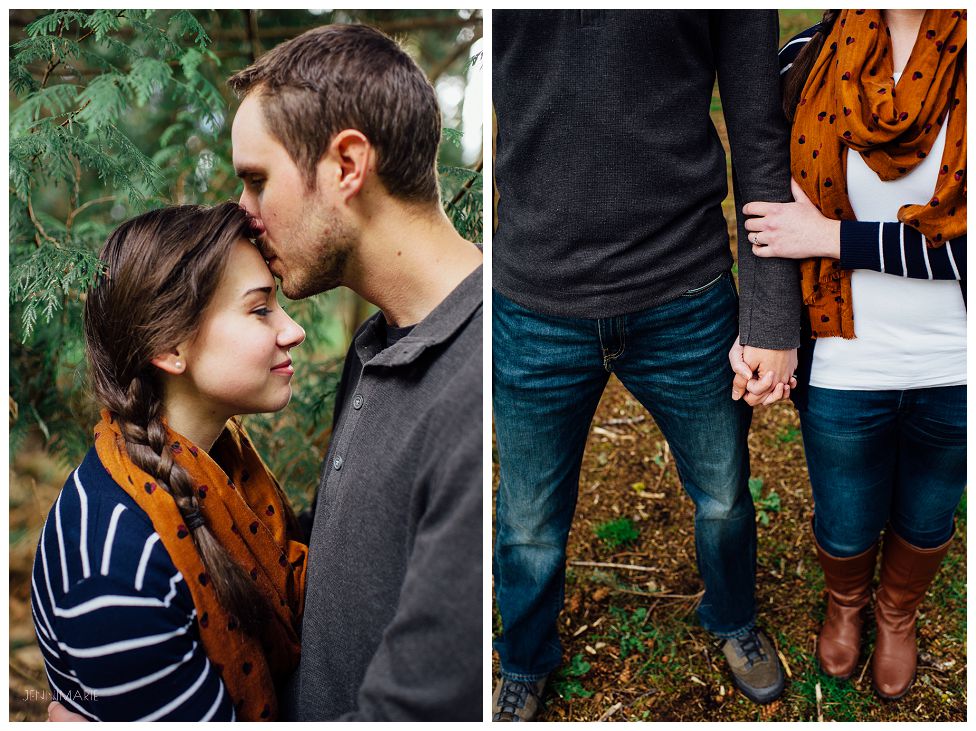 Andrew and Britteny, I am so excited for your Bakerview Church wedding in just a few months!