Backyard Wedding in Abbotsford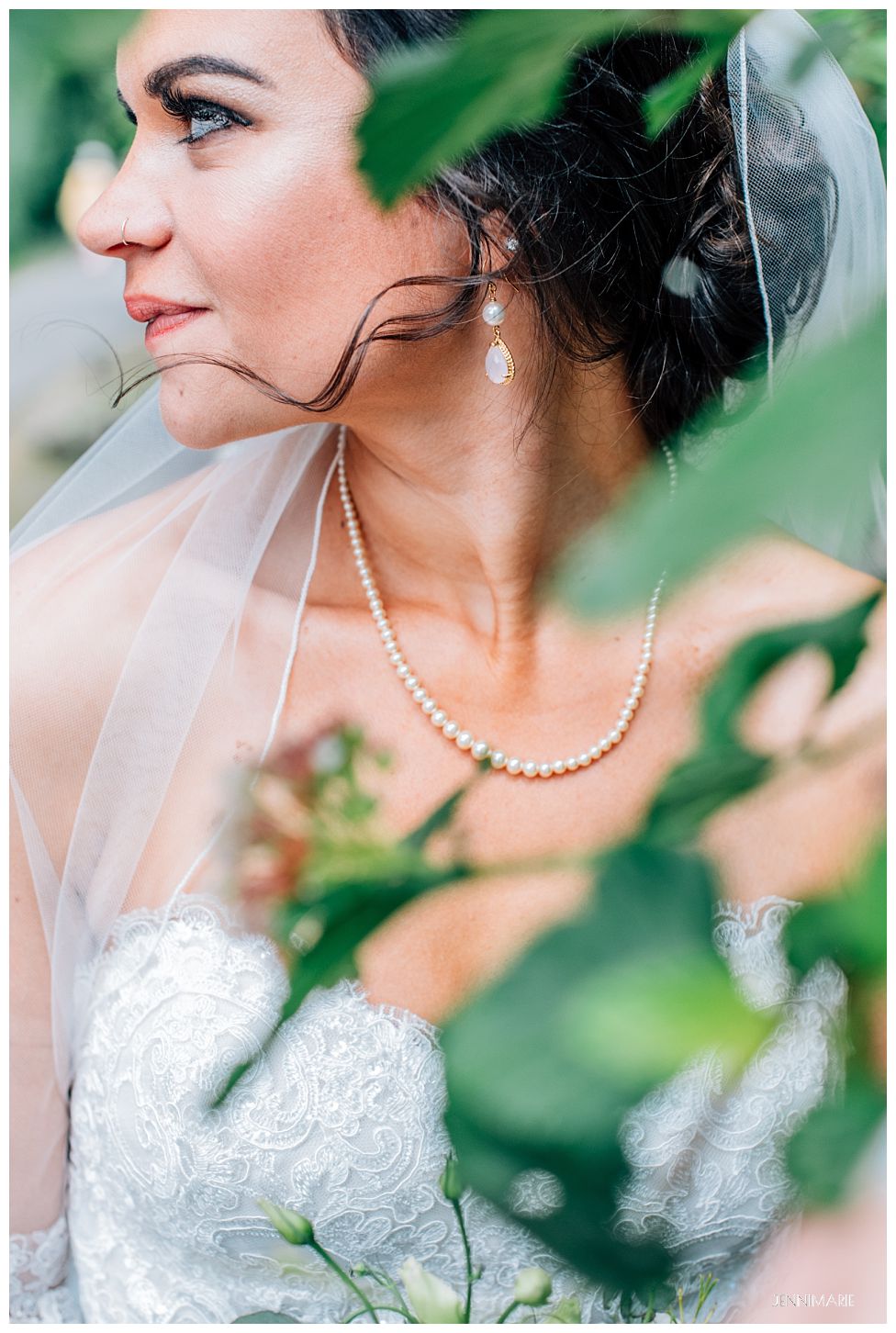 With a love story that began on a cruise ship in Australia and a relationship that has spanned the better part of a decade, taking them around the world (literally) to their new home in Canada, theirs is a love that has deepened with time and grown into a no-words-necessary, communicate-with-a-single-look romance that is ready for the storybooks. When I first met with Candice and Scott last fall, I knew theirs would be a gloriously personal, deeply intimate, profoundly meaningful celebration.
Add in the fact that she's wearing pearls that at least three other ladies in her family have worn on their wedding day, consider that their venue doubles as the family homestead, and realize that the pies were handmade with love . . . and you can simply feel the tender depth of their love and the steadfastness of this start to their marriage.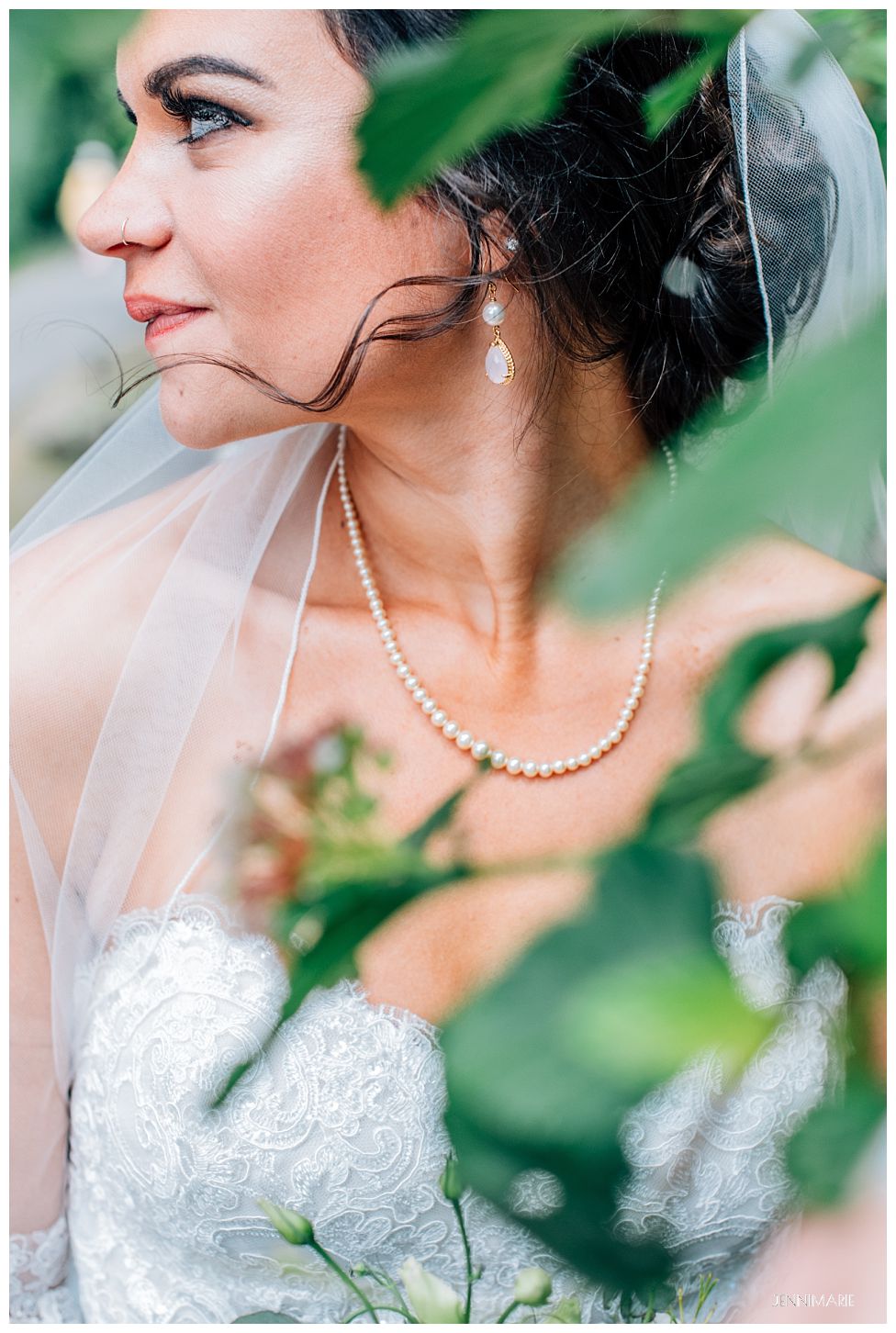 With a backdrop built by the groom, chairs painted by the family, a cake made by a bridesmaid, and personalized wine glasses for the day, you're only scratching the surface of the love  poured into preparing for this backyard wedding celebration.
Candice started her backyard wedding day by dressing her son for his debut as ring bearer, as his cousin readied for her time to shine as a flower girl, and with all the aunts doting on all the nieces and nephews as they colored the morning away. It was everything a family affair ought to be and it was so chock full of meaning and symbolism, I can't even begin to describe the beauty.
(Note the pearls, passed from bride to bride in the family.)
Candice arrived by horse and buggy to her backyard wedding ceremony and then wiped away the tears of joy as she and her Dad finished the grand entrance on foot.  I unabashedly admit feeling keenly sentimental as she rode up in the buggy; exactly six years earlier, I was riding a buggy into my own wedding ceremony!
Quite easily stealing the spotlight, the best man and ring bearer were keeping groomsman Uncle David on his toes. 😉

Bridal party photos at Ellewood Park in Abbotsford was poetic symmetry since we had been here for Candice and Scott's engagement photos last fall (a little less chilly this time, though. :-P) and the littlest bridal party members were definitely the stars here, too. I mean, CHECK OUT THAT TWIRL! Such a pro!
(Photobombers: a fun risk when in a public park. :-P)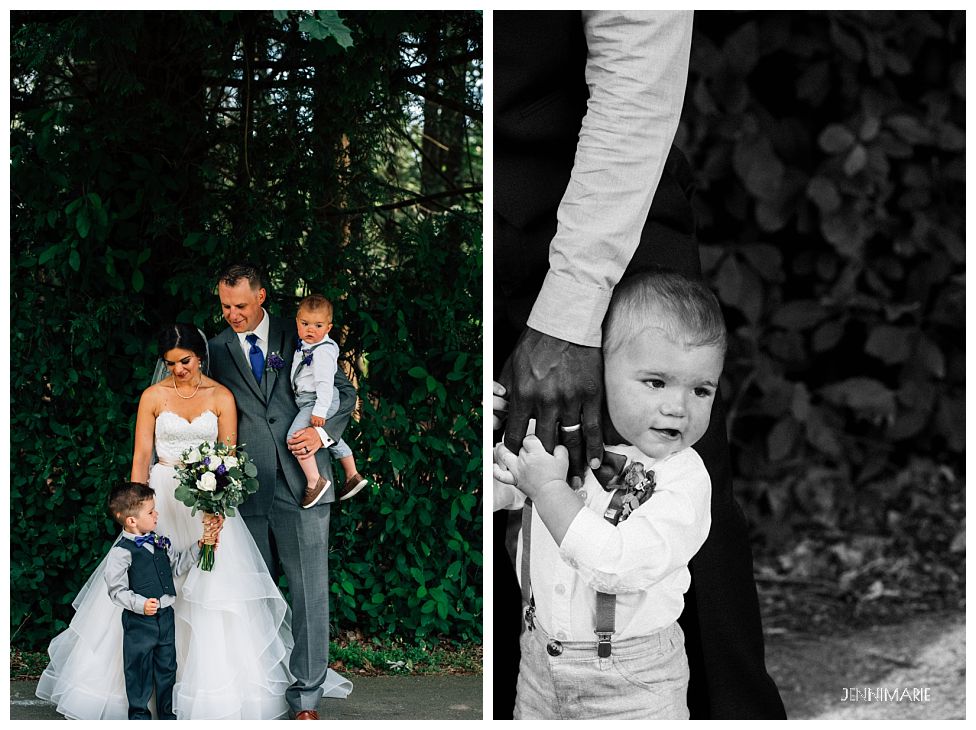 LOOK AT THIS GIRL! Is she not simply gorgeous?!
I mean for real. Such a beaut!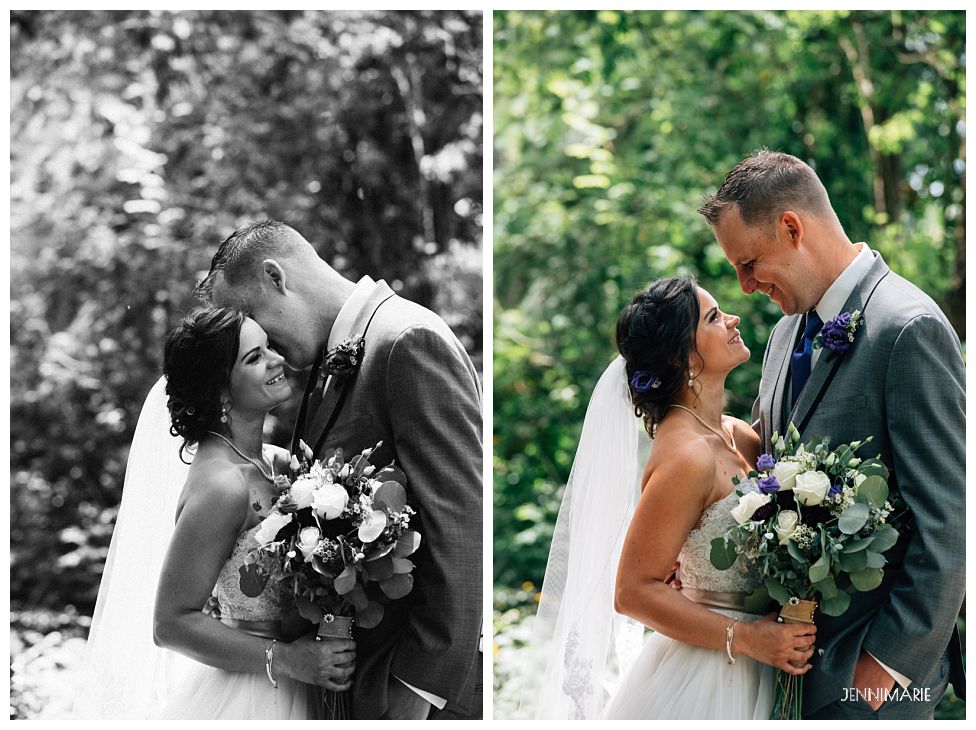 I am so in love with this photo, taken by my assistant photographer while I was focusing on Candice and Scott's cuteness. I can't even stand it, I mean, look at these two little precious people! (We'll pretend no tears erupted right after this sweet moment, shall we?)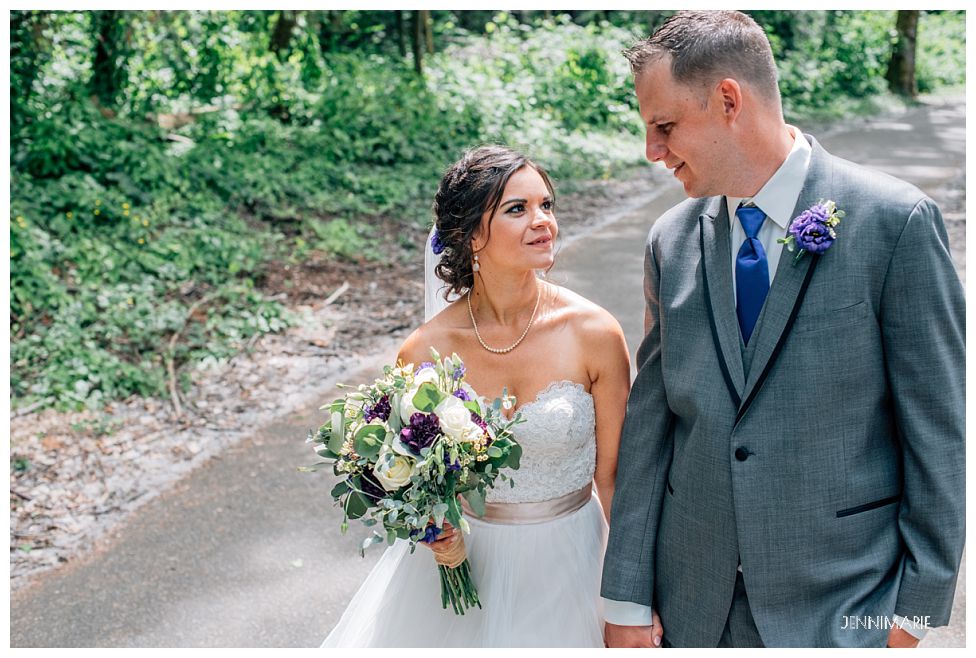 Candice and Scott made sure to create an event that was not just celebrating the start of a marriage but focused on the comfort and fun of their guests. Between a well-stocked appetizer hour, cozy blankets, a bonfire, and lawn games there was something for everyone!
When the best man gets the microphone and can't decide what to say . . . so Dad reads a story to him. 😉
And this first dance? It was EVERYTHING.
But the Father-Daughter dance was pretty fine, too.
And any wedding that includes a cake smash is a gooooood wedding.
Hair: Kelly and Jolene
Florals: Buckets
Dress: Champagne and Lace
DJ: Painted Frog
Cake: Cake Me Away
Pies: Mother of the Bride
Photography: Jenni Marie Photography