How to Prepare for your Photoshoot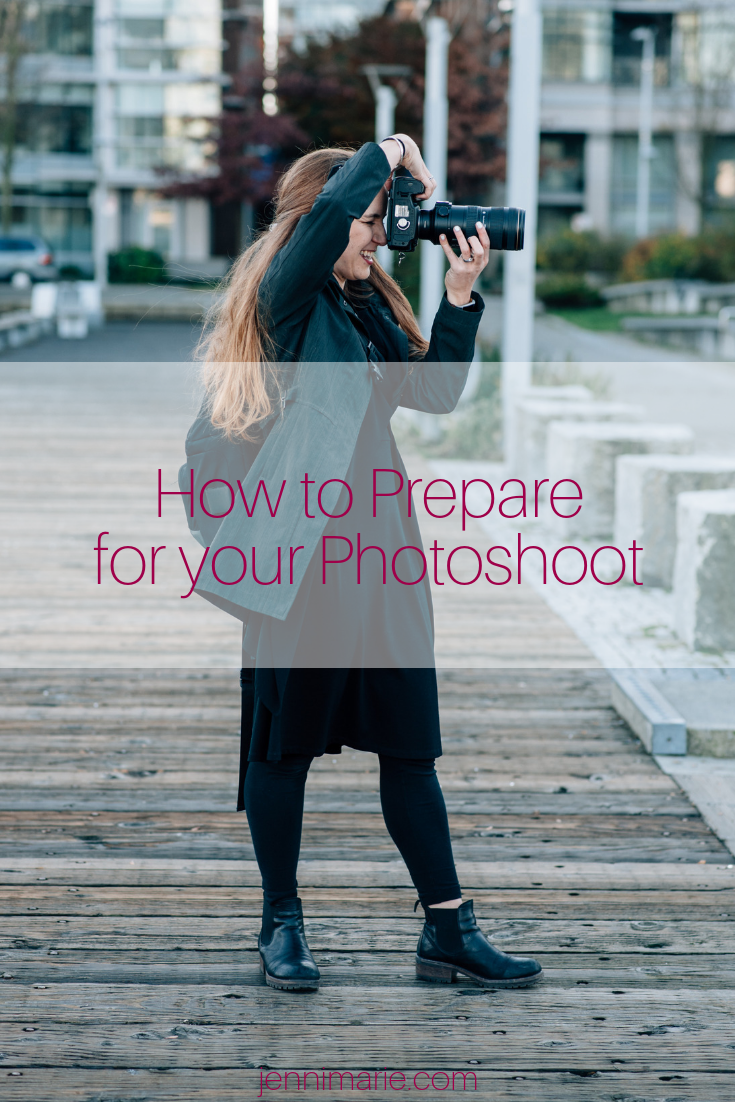 The big day is almost here, and it is time to prepare for your photoshoot!
There may be a lot of things running through your head as you prepare. Nerves, excitement, maybe you love having your picture taken or maybe you don't. Either way, you want your photos to be a keepsake to admire for years to come.
Your photoshoot is an wildly important day (especially if it's an engagement shoot preparing for your big day) and showcases your relationship now so you can remember it then. So how do you get the most out of it? How do you make sure you have the best photoshoot experience you can possibly have?
Here are a few tips and tricks to get the most out of your day with your personal paparazzi.
1. Get into a good headspace.
Are you or your partner nervous about your photos? Are you stressed from your week at work, or because your team just lost the big game? Take time to relax and unwind together before you begin. Watch your favourite show, grab a coffee or take a walk. Enjoy simply being together. Remember, these photos are all about showcasing your relationship – all you have to do is let that shine!
2. Be Early.
Hear me out on this one – whether you are chronically running behind or consider on time to be late, this is one you don't want to be scrambling before. Part of getting in a good headspace is allowing yourself the time you need to prepare. So do your hair and get ready for your photos well in advance, then take some down time before you actually head out the door – you'll arrive so much more relaxed and ready to enjoy every minute.  If there's any tip I want you to hear on this topic of how to prepare for your photoshoot, it's this one.Trust me, you'll thank me later!
3. Wear Something you Feel Good in.
This means more than picking a nice outfit. Wear something that you feel both beautiful, and comfortable and relaxed in. There is nothing worse than spending your whole photoshoot tugging at something that looks adorable but doesn't quite fit, or seems like the "right thing" for pictures but isn't actually your style. The right thing to wear is the thing that is your style – not anyone else's – and that you feel great in. You want to be comfortable, confident, and able to relax and be yourself.
(I talk more about choosing an outfit over here. And have a few tips on how to feel beautiful in photos, too.)
4. Acknowledge Anything Holding you Back.
Don't typically love having your photo taken? Tough conflict in your personal life that has you not feeling the greatest? Don't be afraid to vocalize that. Share with your partner what's going through your mind, and listen to what's on theirs. You may not be able to fix all the stresses, but hear each other out, support each other, and choose to embrace the moment and enjoy it fully anyways.
(In some cases, sharing this with your photographer will also allow her to help alleviate that point of tension.)
5. Don't Take it Too Seriously!
This is a day to showcase your relationship, so have fun! Be open, be honest, and let your real selves shine. No need to hide behind formal poses – think of it as date night with the paparazzi! I'm going to do whatever crazy and ridiculous things are needed to get real smiles and laughter out of you anyways, so just relax, snuggle close to each other and enjoy.
Your photoshoot is a special step on the way to your special day. Get ready – it's going to be a great day, that will reflect all the beauty of your relationship. So relax, be confident, be honest, and don't be afraid to be a little bit crazy!