Kevan and Adora's Seaforth Armoury wedding is one that I have been ecstatically eager to shoot since we first met over lattes last fall — we compared stories as cat lovers, giggled over love stories, dreamed of summer warmth, and picked twigs out of my hair from that afternoon's portrait session. I mean, any couple who will book me even when I have twigs in my hair from that afternoon's portrait session? You KNOW they're going to be fabulous!
When we laughed our way energetically through a sunrise engagement session in a bitterly cold November? My ecstasy for their wedding only multiplied. Tenfold.
So when I showed up on a sunny, fabulous, exciting morning? The surreal was real.
I heard phrases like "He smiles every time he looks at you" as the bridesmaids cheered on their girl.  I heard "Adora is generous and kind" over and over again (while seeing it for myself as she cared for her friends on her own wedding day). I watched roaring laughter turn to tears as the best man lauded his brother as the "rock of the family" (and back to laughter as they marveled at guests giggled over how they originally met). I watched her hair stylist sigh as he marveled at the passage of time; he'd known the bride since she was a wee little thing.  I saw her tears of joy as she slipped into her dress, put on the veil, and realized wedding day had arrived.
Check it: cat photos in a wedding blog post! =D Apparently the other cat has been hiding from wedding week mayhem, but Sugar must be the bolder sister and watched warily as the boys prep for the festivities.
Please make special note of Adora's shoes. Aren't they FABULOSO?!
Shazam! Isn't she gorgeous?!
Adora and Kevan had their wedding ceremony at Our Lady of Good Counsel in Surrey  and Kevan's glee when Adora walked down the aisle is ridiculous. Watch the moment he and his brother share as Adora makes her way down the aisle. <3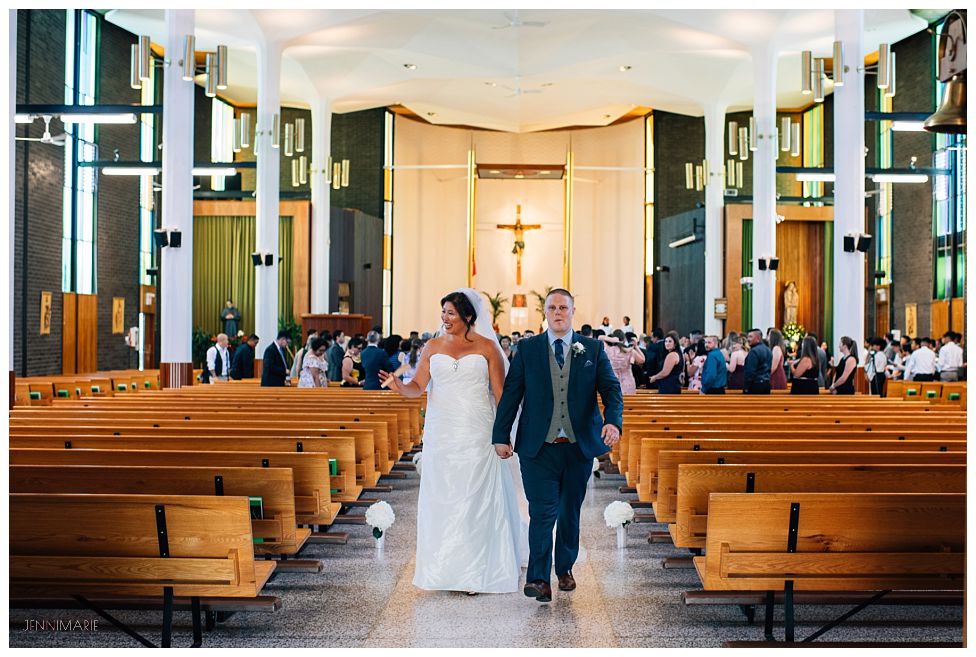 We made our way into Vancouver for Jericho Beach wedding portraits in the roasting sun and the stiff breeze. I shook sand out of my shoes for several days after but ohman. So worth it.  Major props to this wedding party for putting up with heat, sun, sand, and wind. It's proof positive of the love their have for Kevan and Adora. =D
But, yes, I did try to find pieces of shade to help mitigate the sun burn. I think it worked? 😉
Pssst. It may look like we had the beach to ourselves, but that's just the beauty of Photoshop.  While I prefer to photograph well and minimize the need for photoshop, I am ever amazed at how powerful a tool it is! Would you enjoy seeing a before-and-after? Maybe I'll be willing to share. =D
Pssst. Check out the photo bombers.   Should I edit them out? 😉
The poor girls kept getting hair in their eyes, but man oh man I love the power of the wind that ruffled Adora's dress and tousled her hair and played with her veil. 
Now THIS photo bomber I'm definitely NOT editing out. He's pretty cute, right?!
While they bridesmaids were effortlessly looking fabulous, the best man was trying a little too hard…
A Seaforth Armoury wedding is fabulous for many reasons, not the least of which is this series of epic rooms filled with ornate furniture and historical significance. Plus, after walking around in the sunshine it was a welcome respite.
Let's take a brief moment to look at these amazing bouquets — I'll bet it'll shock you to know that those are artificial flowers, won't it? Aren't they gorgeous?
This is one of the coolest reception spaces I've ever seen — a Seaforth Armoury wedding is fabulous! Between the historical significance, the exclusivity of the space, and the amaaaaazing windows with its swaths of sunset light, I was in high heaven.  Add in Adora's attention to detail and perfectly planned party with seamless execution and, well, it was sublime.
Note the cats on the cake topper, please. I'm in love.
Fun geeky fact: these two photos below were taking with these [adorable/beautiful/fabulous] guests in the EXACT SAME SPOT! I just moved twelve inches to the right for the second image and that glorious, glorious sun glow!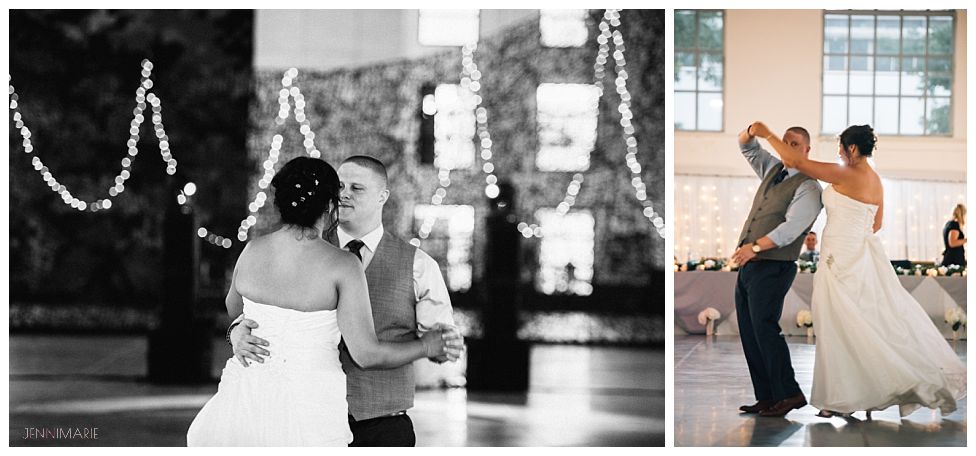 And this photo below? I'm a sneaky stalker and followed Kevan and Adora out of the reception while they took a little stroll — basking in the glow of their day, cherishing a few minutes alone, and just enjoying one another. Preeettty sure they didn't know I was photographing them, but aren't they adorable?!
Venue: Our Lady of Good Counsel
Reception: Seaforth Highlanders Regimental Museum
Limo: Master Limousine
Dress: Serena and The Bridal Loft
Veil: Ruffled Rose Boutique
Veil Weights: Flora North
Shoes: Dream Pairs
Bride's Earrings: Chic Maddies
Bridesmaid Dresses: Azazie
Makeup: Glam Girls
Hair: Byron's Salon
Catering: Sugar Mountain Catering
Boutonnieres: AliExpress
Baker: Jessica Bantong
Florals: made by bridal party with florals from Michael's (how cool is that!?!)